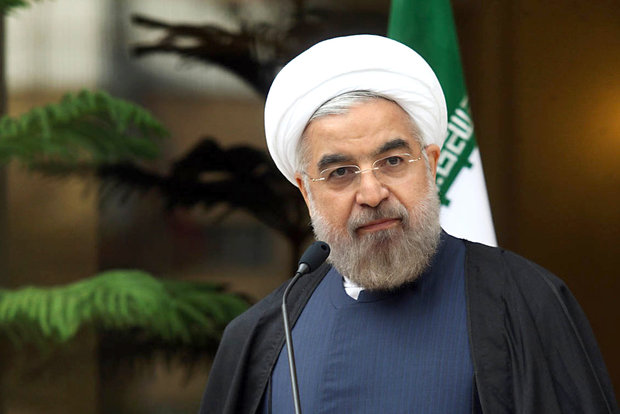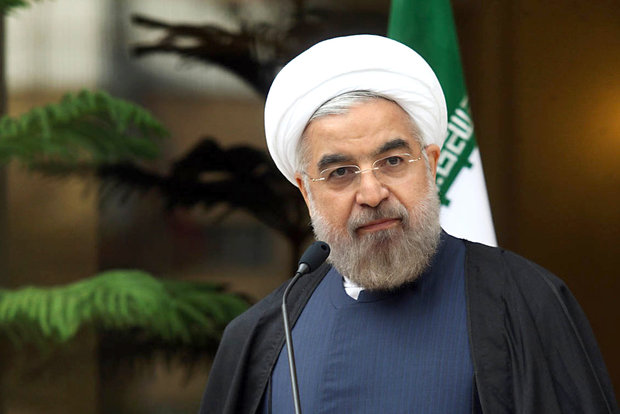 Iranian President Hassan Rouhani while hailed the country's oil industry as a leading industry in tapping post-JCPOA opportunities, said foreign investment was needed for full prosperity.
President Rouhani made the remark on Sunday at the opening ceremony of a development plan for West Karun joint oilfields in Ahvaz.
"The nuclear deal created a new situation that ushered in fresh breathing air for Iran," Rouhani continued, "the oil industry has been a leading body in taking advantage of the new opportunities."
"Just as the JCPOA was a source of great bewilderment to the world as it pitted Iran against world powers, the increase of our oil production to the level prior to the sanctions was also seen as miraculous," he said.
"In the post-sanction era, many said it would take years before Iran's oil production could reach 2 million barrels in a day, but within a few months, the hardworking managers and engineers at the oil industry worked miracles and returned the country's production to the level before the sanctions were imposed," he said.
The President maintained that the production of West Karun joint oilfields after Iran-Iraq war barely reached 65,000 barrels per day, adding "today, and after three years of concentrated efforts during my administration, the production figures have reached 300,000 barrels per day."
Rouhani stressed that this figure should be increased to 1 million barrels per day, adding "this is possible, but we need foreign investment and technology."
"Our resources are limited because this is a massive project," he said. "We need $18 billion of investment to gain full prosperity in our oil production."
President Hassan Rouhani inaugurated three projects to increase crude production at West Karun joint oilfields on Sunday. The projects include the first phase of the development project in North Azadegan with a daily production capacity of 75 thousand barrels as well as the first phase of Yadavaran and North Yaran oilfields with a capacity of 85 and 30 thousand barrels per day respectively. An aggregate total of 6.15 billion dollars of investment have been made within the framework of buyback contracts for development of the three shared fields.