Iran
Rouhani: Discord no solution to nation's problems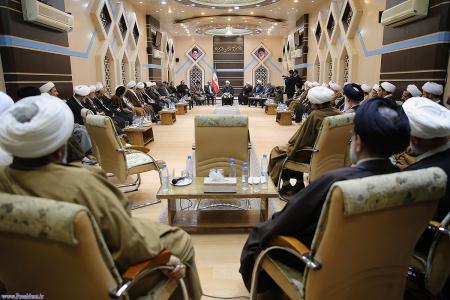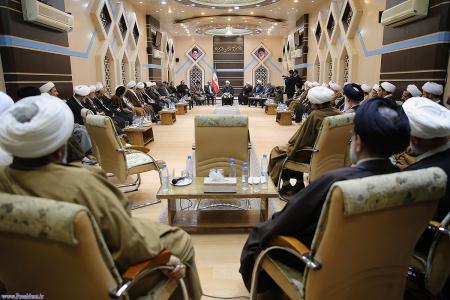 The President made the remarks in a meeting with the management and members of an association of religious scholars in the holy city of Qom on Wednesday.
He said the problems caused by the plots hatched by the enemies against the Islamic system will take cooperation and unity within the nation to be solved.
Referring to the achievements of his government in the past 18 months since he took office in the country, President Rouhani what was accomplished in different areas especially economy which also includes efforts to control inflation rate were beyond the expectations.
However, he added, there is still a lot to be done before the country get to the desirable point.
He said his government will stay faithful to all its promises to the nation.