Iran
Iraq
Middle East
North America
Rouhani: Fate awaiting Trump no better than Saddam Hussein's
Iran's President Hassan Rouhani has drawn a parallel between the hostile policies of outgoing US President Donald Trump and Iraq's Saddam Hussein for waging wars on the Islamic Republic, saying the American leader will eventually not fare much better than the former Iraqi dictator.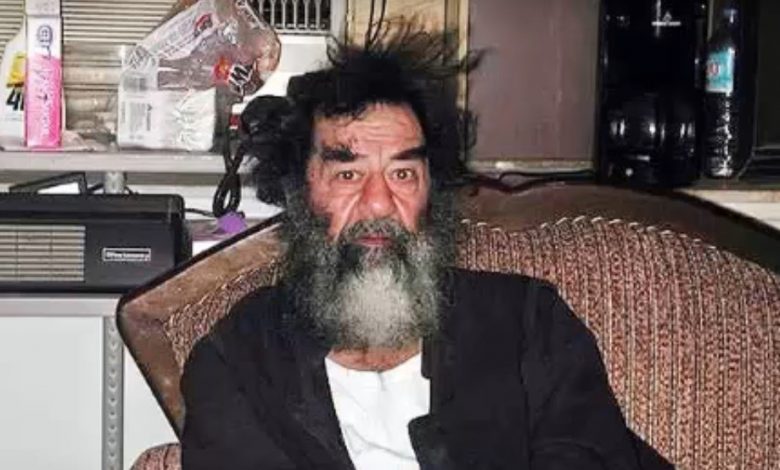 "There were two maniacs who waged wars against the Iranian people; one was Saddam who imposed a military war and the other was Trump who started an economic war on us," President Rouhani told a cabinet meeting in Tehran on Wednesday.
"During the [1980s] imposed war, we defeated the enemy owing to our unity and alliance, and the day Saddam was hanged was a day of victory for the Iranian people. Thanks to the resistance the Iranian nation has put up against the US sanctions, Trump's fate will not be better than Saddam's."
Iran has been under a series of illegal sanctions imposed by the US since 2018, when Trump withdrew Washington from the 2015 nuclear deal, officially known as the Joint Comprehensive Plan of Action (JCPOA), and enforced the so-called maximum pressure campaign to target the Iranian nation.
Elsewhere in his remarks, Rouhani said the US economic war was meant to bring the Iranian people to their knees and destroy the Islamic establishment, and lauded the nation for refusing to buckle under pressure.
"As pointed out by Leader of the Islamic Revolution [Ayatollah Seyyed Ali Khamenei], what is important is that we prevented the economic war from achieving its objectives. A thriving manufacturing sector and the positive economic growth mean the sanctions have failed," he underlined.
The Iranian chief executive counted lessening the impact of the economic war on people's livelihoods and the removal of the oppressive sanctions as the important goals pursued by his administration.
"By breaking the sanctions, we will in fact defeat Zionism, reactionary [states] in the region and the extremists," he said.