Iran
Rouhani: Iran government has no fear of US threats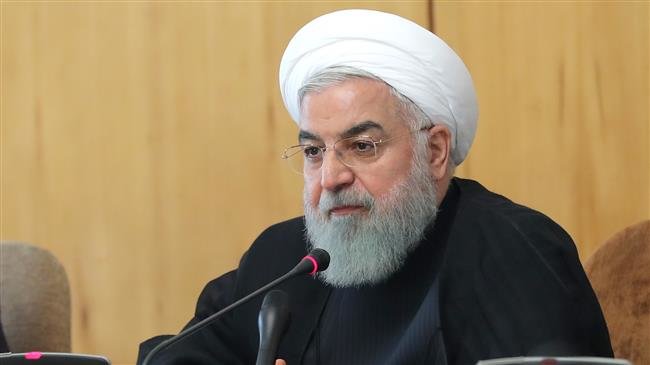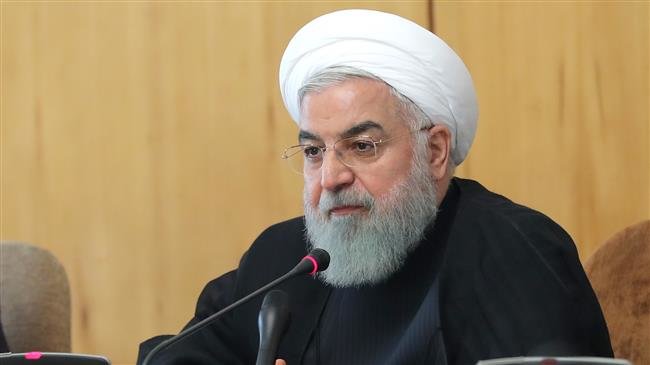 President Hassan Rouhani assures the Iranian nation of the government's confidence in the face of the US's threats, emphasizing that his team will do all in its power to resolve the economic problems caused by American pressure.
"November 4 this year translates into a new instance of oppression on the part of the Americans," he said, referring to the date, when Washington has said would impose sanctions on Iran's energy sector.
"But the people should know for sure that the government is not afraid of US threats," he added, addressing a government session on Wednesday.
The president said representatives of various great countries, including Asian and European ones, had sent the message to the Islamic Republic "that they will stand by Iran and continue their cooperation [with it]."
'US in retreat'
"We are sure that the Americans will fail in the new plot, and are actually in gradual retreat," he asserted.
This, he said, was because they first said they would reduce Iran's oil exports to zero, but then retracted their statement, saying that could take two to three months.
"We tell this to them that 'you will not reach none your goals in the issue of Iran's oil. You will neither be able to bring it to zero nor reduce it,'" Rouhani stated.