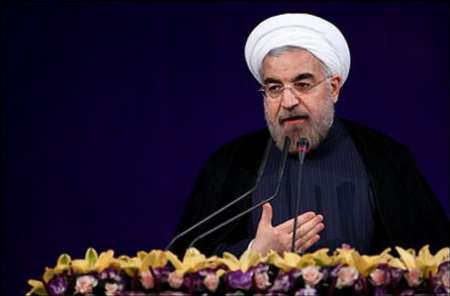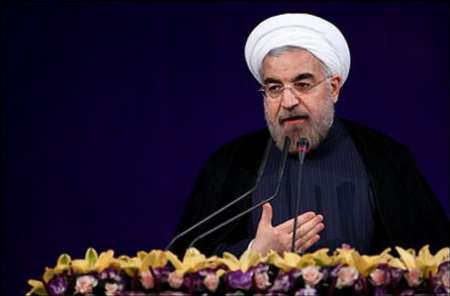 President Hassan Rouhani said Iran never seeks to attack any country and poses no threat against any nation throughout the globe.Sheikh Rouhani
Addressing a gathering of senior Defense Ministry officials here on Saturday, he said Iran is basically focusing on its massive common interests with other world countries.
He said Iran has no greed either for the wealth or the territories of other countries but still allows no one to attack the country.
Pointing to eight years of defense against the Iraqi army, he said Iran will definitely deal vigorously with any country that would think of assaulting it.
The Iranian President stressed that Iran is not after developing weapons of mass destruction not because of some resolutions or conventions it has signed but based on its beliefs and religious teachings.
Negating the false propaganda that Iran is after development of mass killing weapons, The President noted that though it would have been much easier for Iran to develop biological and chemical weapons, it never used such weapons even during the 1980-88 Iraqi imposed war against the country.
He stressed that weapons of mass destruction set the red line for Iran based on a religious verdict the Supreme Leader Ayatollah Ali Khamenei has issued according to the Islamic teachings.
President Rouhani said the world has to understand that the Isalmic Republic is not seeking weapons of mass destruction.
According to its ethical codes, the President added, Iran will never ignore principles and morals.
President Rouhani, who is also head of the country's Supreme National Security Council, asked the Defense Ministry to export its productions to world countries.