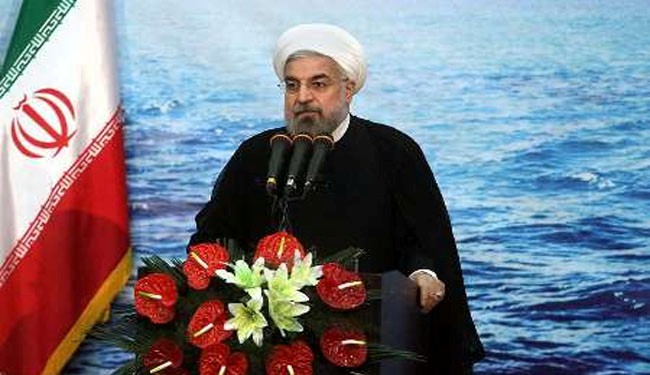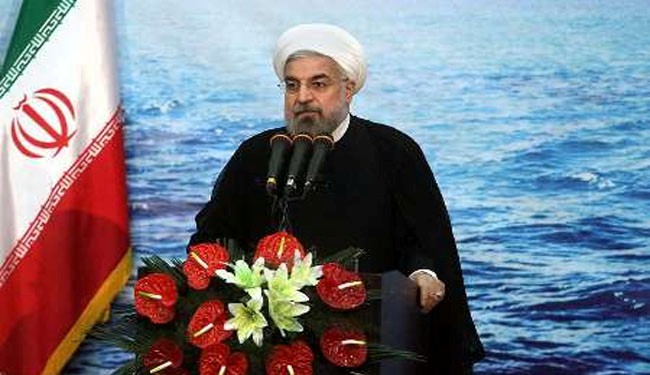 The Iranian president says the Islamic Republic's red lines are not negotiable, underscoring that the country's foreign policy is aimed at easing tensions and building confidence with the world nations.
"The world must know that we will not deal on [Iran's] dignity, independence, national interests and values and these are our red lines and we cannot overstep them," Iran's President Hassan Rouhani said in an address to senior Defense Ministry officials on Saturday.
"The foreign policy of the Islamic Republic of Iran is a policy based on détente and confidence-building with the world. This is not a tactic or a slogan; rather, the Islamic Republic does not seek tension, the continuation of tension and the increasing of tension with others," the Iranian president said.
President Rouhani added that Iran is prepared to engage in dialog with all countries and settle any possible problems based on mutual respect and on an equal footing.
Pointing to Iran's defense capacities, Rouhani said the Iranian nation follows a policy of deterrence, rather than aggression.
He emphasized that Iran thinks about common interests with all countries and its neighboring states, saying, "We do not seek to invade anyone."
The president noted that despite difficult days for Iran's neighboring countries over the past 35 years since the victory of the Islamic Revolution, Iran did not commit any act of aggression against any of those countries.
"This is our red line. We have always sought deterrence or defense if necessary and have never sought invasion," Rouhani pointed out.
He further gave assurances that Iran has never sought weapons of mass destruction.
Rouhani urged all those who are keeping a greedy eye on the Islamic Republic to change their thoughts and behavior.