Iran
Technology
Rouhani: Iran's progress in science needs no one's go-ahead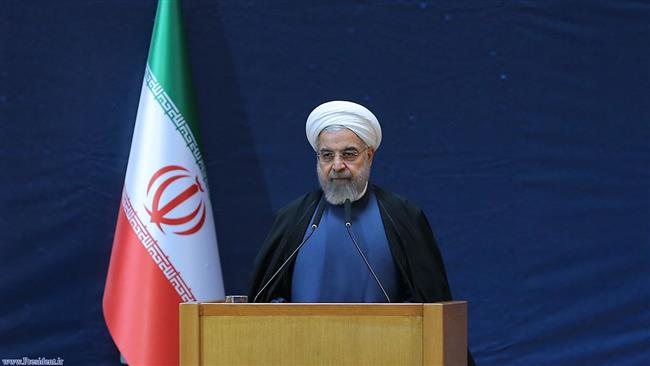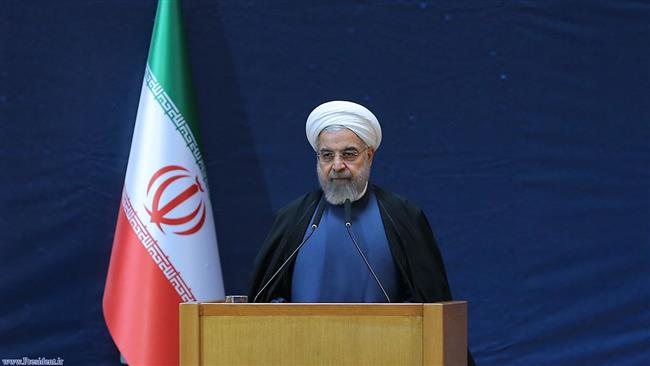 Iranian President Hassan Rouhani says the Islamic Republic will not need permission from any power in the world to make scientific and technological progress.
Everyone must know that the Islamic Republic of Iran will never seek anyone's approval for making progress in science and technology, President Rouhani said Tuesday in a ceremony marking Iran's National Space Technology Day.
In his speech, the Iranian president also touched upon Iran's ongoing talks with the world powers on its nuclear energy program, saying that interacting with the world does not mean that Tehran will give up its scientific endeavors.
Iran and the five permanent members of the UN Security Council – the United States, France, Britain, Russia and China – plus Germany, known as the P5+1 group, are currently engaged in negotiations to finalize a deal on Tehran's nuclear energy program.
Rouhani said no one should think that negotiation with the world means that Iran will quit making progress in a certain branch of science.
He added that enemies sometimes try to make up excuses out of Iran's scientific activities in order to pressure the Iranian nation, noting, "Our job (in the negotiations) is to rob them off their excuses."
Iran's efforts in space technology
President Rouhani also welcomed the fact that scientific and industrial communities in Iran are determined to make headway in space science and technology.
He noted that aerospace is a strategic and applied science that can boost national strength. Emphasizing Iranian government's strong resolve to continue advancing in all fields of new technologies, Rouhani said his administration will use "anything in its capacity" to further facilitate aerospace research in Iran.
The Iranian president further stated that his administration has been pushing ahead with plans to develop and advance the nuclear technology, but most advances have been overshadowed by the busy work done in the nuclear talks.