Iran
Middle East
Palestine
Rouhani: 'israel' Most Criminal Regime in the World
Zionists are the enemies of the Palestinian nation and the murderers who displaced millions of civilians, Iranian President Hassan Rouhani said, adding that Zionists have been the greatest criminals of past decades.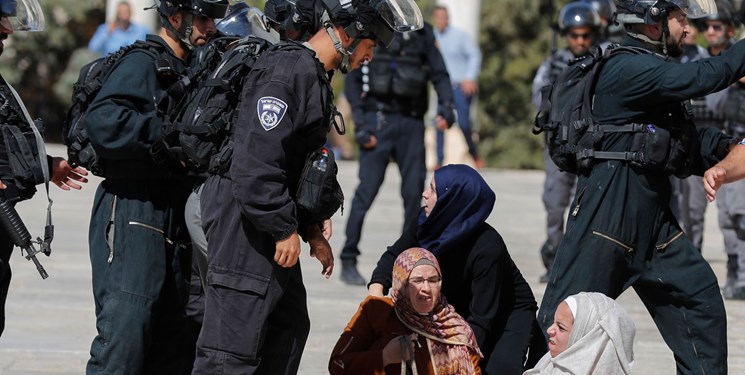 "Quds Day is one of the honors of the Islamic Republic of Iran and one of the legacies of Imam Khomeini," Rouhani said in the cabinet session on Wednesday, adding, "Zionists are enemies of the regional security, the Palestinian nation and murderers who have made millions of civilians homeless."
He said that during the past decades, nobody has been so criminal as Zionists.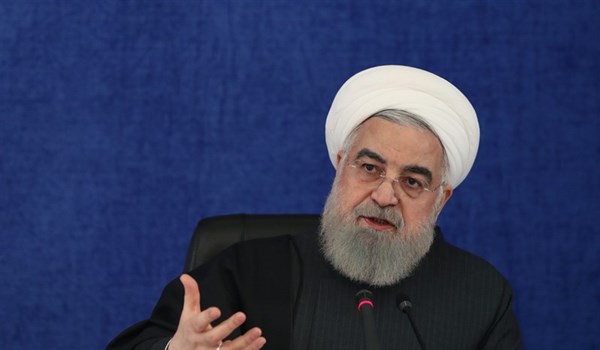 Hassan Rouhani
"After the victory of the Islamic Revolution, Zionists resorted to many conspiracies to overthrow the revolution," Rouhani noted.
In relevant remarks in mid-April, he said that it is the regional countries that should provide regional security, and warned of dangerous Israeli foothold in the Persian Gulf.
"Security, peace and stability in the region should be maintained by the countries of the region," Rouhani said on Tuesday April 13 during his meeting with the visiting Russian Foreign Minister Sergey Lavrov, adding that the footholds of the Zionist regime are visible in the Persian Gulf.
"Today, the US and the world have come to the conclusion that maximum pressure has failed, and that the only way for the United States to return to the JCPOA is to lift sanctions," Rouhani said appreciating Russia's stance on the issue.
"In fact, we want all the parties to the JCPOA to implement their promises and commitments," he noted.
The president stressed the need for continued cooperation between Iran and Russia to resolve regional crises and problems, including the crisis in Yemen.
He also stressed the need to cooperate in the field of nuclear power in Bushehr and fuel for power plants and isotopes using the capacity of private companies.
Rouhani called on Moscow to accelerate the dispatch of vaccines to Iran and stressed the need to speed up the launch of a joint vaccine production line in Iran.
Lavrov, for his part, said, "There are no restrictions on the development of Moscow-Tehran cooperation, including technical and defense cooperation."
"The only solution to the nuclear deal problem, according to Moscow, is the unconditional and complete return of the US to the Joint Comprehensive Plan of Action with the implementation of UNSC Resolution 2231 and the fulfillment of its commitments," he said, adding, "In our opinion, it is completely useless to ask Iran to accept new conditions within the framework of the JCPOA or to act beyond its obligations in the framework of the deal."
Lavrov also stressed that Russia is serious about implementing agreements aimed at developing relations and that joint projects of the two countries will be pursued with speed and seriousness.