Iran
Rouhani replies to Imam's letter on JCPOA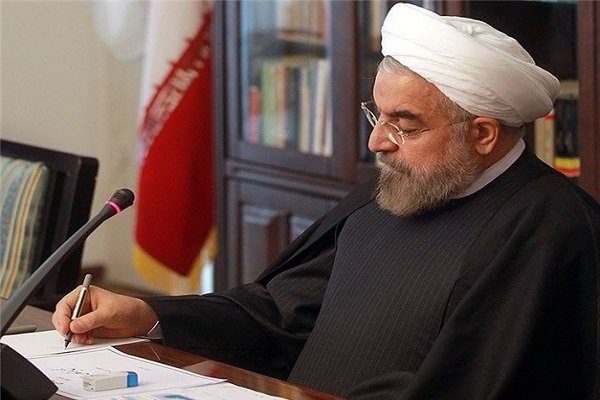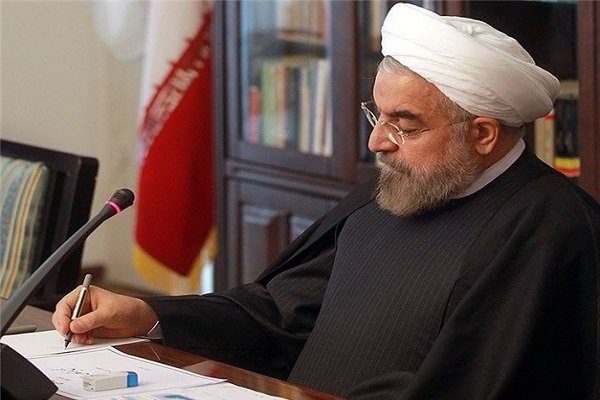 Iran's President Hassan Rouhani has emphasized on implementation of JCPOA in full accordance with orders of Leader.
In his letter to Leader of Islamic Revolution Ayatollah Khamenei President Rouhani hailed Leader's letter of approval of JCPOA along with the guidance and supports of Ayat. Khamenei during the negotiations.
Hassan Rouhani has also appreciated patience and resistance of the nation as well as cooperation and support of the Parliament and Supreme National Security Council.
"Your approval of the result of efforts made by the government and negotiators along with mandates you have set and principles observed with your affirmation during the negotiations, will open a new season in country's approach towards excellence," the letter reads addressing the Leader.
The letter highlights the failure of Iranophobia conspiracies plotted by the Zionist regime and that rationality, peace-seeking and resistance of Iranian nation and authorities are admitted by everyone all around the world and Iran's role as a key player in providing security and stability to the region and the world is maintained. "Iran's authority and steadiness in its challenge vis-à-vis the world powers increased self-esteem and life in Islamic resistance and regional allies of the Islamic Republic of Iran."
President Rouhani asserts that strategic demand of the Iranian nation and the Leader for achieving peaceful nuclear technology has been met and is now recognized by the world, despite oppositions by enemies of Iran; and that it has been for the first time that the right to enrichment of a country which is not permanent member of the UNSC has been recognized and the United Nations encourages others to participate in Iran's nuclear program.
"Iran's nuclear dossier which was unfairly considered as a threat to global peace and security by being categorized under Chapter Seven on the United Nations, is now removed from that chapter and UNSC has shifted its approach towards Iran's nuclear program. For the first time, six binding resolutions of UNSC are negated altogether through negotiation and without being implemented by us and the "win-win" approach has replaced it as a peaceful model for resolving complicated global challenges," reads part of the letter.
He emphasizes that unfair economic, business and financial international and unilateral sanctions imposed by UNSC, EU and the US are removed. "Sanctions regime and world mindset that any trade with the Islamic Republic of Iran would be expensive and in some cases impossible, and had inflicted heavy damages on the country's economy, has now disappeared."
Pointing to US presidential order and EU ratification that have ordered removal of sanctions in written and have published it in their legal gazettes, President Rouhani has expressed hope that removal of sanctions would open a new chapter in Iran's economy to benefit its natural, social and political capacities to achieve Resistance Economy policies.
"The government of the Islamic Republic of Iran will observe all mandates and considerations ordered by Your Excellency and in ratifications of Parliament and Supreme National Security Council in full implementation of JCPOA with good intentions. Fulfilment of commitments of other parties will be monitored in full vigilance and accordingly necessary decisions will be made in SNSC," concludes the letter expressing hope that positive impacts of the JCPOA would increase authority of the Islamic Iran and protect national interests and improve and flourish the country in all aspects and based on Resistance Economy.
In a letter released on Wednesday, Leader of the Islamic Revolution Ayatollah Khamenei highlighted several mandates for implementation of the JCPOA and approved of it on the condition of observation of those mandates and considerations.