Iran
Rouhani stresses promotion of Iran ties with world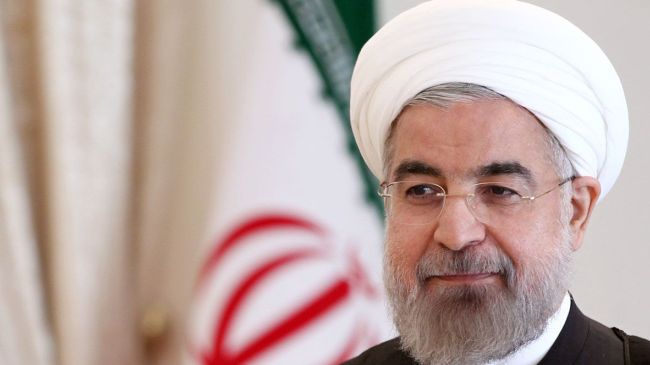 Iran's President Hassan Rouhani says his administration attaches importance to the expansion of ties with all world countries, particularly with neighboring states.
In a Monday meeting with Iran's new ambassadors to Lebanon, Croatia, Kuwait, Cyprus, Poland, Lithuania and Tehran's permanent envoy to the Organization of Islamic Cooperation before their departure for their countries of mission, the Iranian chief executive called on the envoys to make efforts to improve the Islamic Republic's ties with other countries.
Pointing to the adoption of a UN resolution based on Iran's World Against Violence and Extremism (WAVE) proposal, Rouhani said the ratification of the proposal indicates that there are opportunities and grounds for cooperation between world countries.
On December 18, 2013, the UN General Assembly overwhelmingly voted to approve Rouhani's WAVE proposal, which calls on all nations across the globe to denounce violence and extremism. The Iranian president made the proposal in his address to the UN Disarmament Conference in New York on September 25.
Under the resolution, the Assembly would urge all member states to unite against violence and extremism in all its forms and manifestations, as well as sectarian violence.
In his meeting with the Iranian envoys, President Rouhani further said that, "Iran's good relations with all countries can enormously help development in the region."
"We should take advantage of our commonalities with other countries for the establishment of close ties based on mutual interests," he said.