Palestine
Rouhani: Those Who Kept Silence on Gaza Will Be Ashamed in History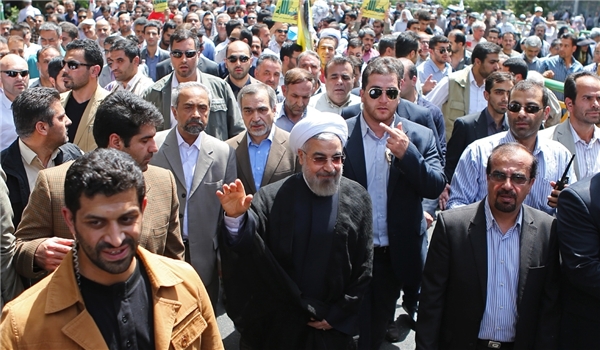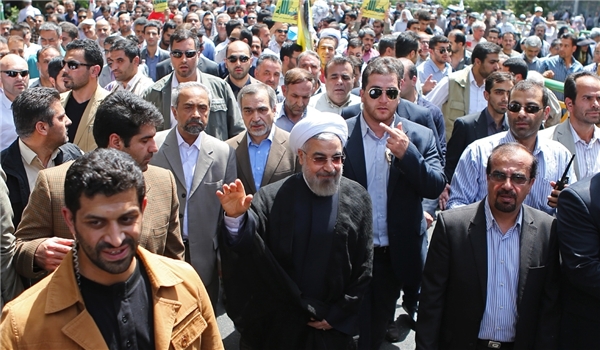 As he slammed the world's silence on the brutal offensive by the Zionist entity against Gaza, Iranian President Sheikh Hasan Rouhani urged Muslims to unite against the aggressors.President Rouhani during al-Quds day rallies in Tehran
Joining mass rallies in Tehran, Rouhani condemned Israel's war on Gaza as "inhumane and genocidal" and said all Muslims should show their rage and resentment, unity and resistance against the Zionist regime.
"Those who have kept silence on this crime will be ashamed in the history and history will judge them all and censure them for keeping mum while innocent children and people are being killed," the Iranian president told crowds.
"I hope that the people in Gaza can have a normal life and all of them should stand up to this end and we can gain victory against the aggressors if Muslims grow united."
He noted that the only way to stand against Israel is unity and resistance against Israel, and added that the Palestinian people cannot restore their rights by relying on international bodies.