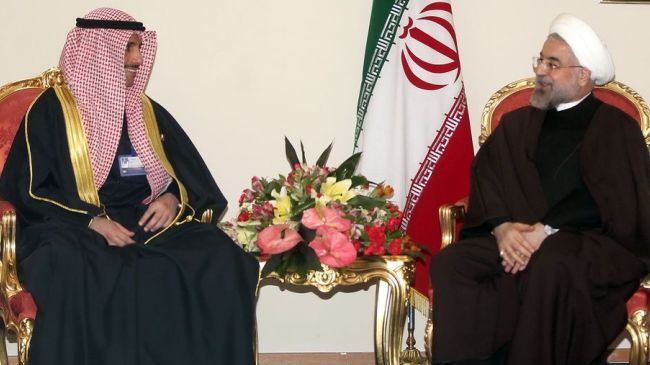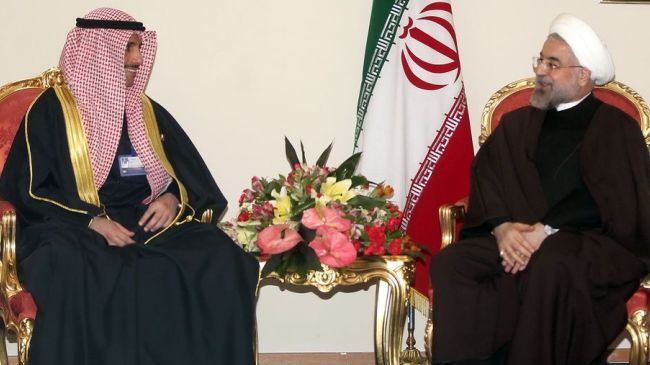 Iranian President Hassan Rouhani says unity among Persian Gulf littoral states can guarantee regional peace and stability.
"Solidarity and consolidation of relations among Persian Gulf littoral states can provide the security of the region and the Persian Gulf," Rouhani said in a meeting with Kuwait's National Assembly Speaker Marzouq Al-Ghanim on Tuesday.
The meeting took place on the sidelines of the ninth session of the Parliamentary Union of the Organization of Islamic Cooperation (PUIC) conference in Tehran.
Rouhani said that the improvement of relations with neighbors is among the top priorities of his administration and called for the further development of Iran-Kuwait ties in all fields, particularly in the economic sector.
The Iranian president further described terrorism as a serious challenge to the region, saying sponsors of terrorism and extremist groups will be haunted by their actions.
Ghanim, for his part, conveyed the greetings of Kuwaiti Emir Sheikh Sabah al-Ahmad al-Jaber al-Sabah to the Iranian president.
He highlighted Iran's rich history, saying the Islamic Republic can play a decisive role in the region.
The Kuwaiti official also underlined the need for unity among Persian Gulf littoral states.
The 9th session of the Parliamentary Union of the OIC Member States (PUIC) opened in the Iranian capital, Tehran, on Tuesday with representatives from nearly 50 countries in attendance. The union is composed of the parliaments of the Organization for Islamic Cooperation (OIC).
Fighting extremism, challenges to democracy in Islamic nations, technical and scientific cooperation as well as the issue of Palestine are the main topics on the agenda of the meeting.