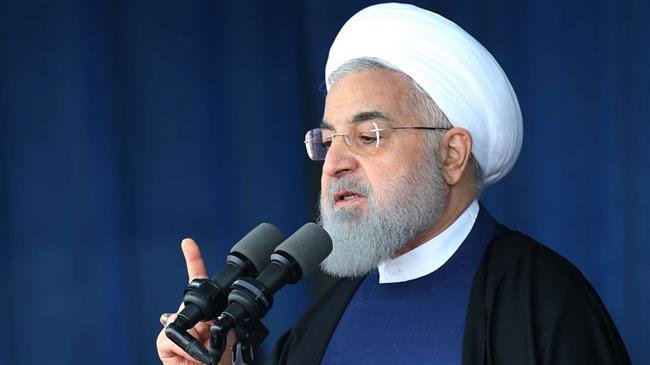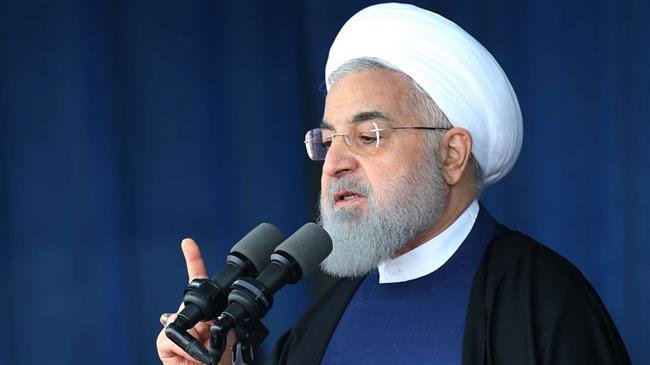 President Hassan Rouhani has assured the Iranian nation that Iran is the party that will eventually emerge victorious from the ongoing campaign of sanctions and pressure that the country has been subjected to by the United States and its allies.
Addressing a large crowd of people during his visit to Gonbad-e Kavous in the northern Iranian Golestan Province on Monday, President Rouhani said that "we have no fear of the enemy plots and are sure to weather all problems."
The president noted that Washington should know that it will "never be able to bring this great nation and its courageous leadership to its knees."
Rouhani gave assurances that all Zionist schemes "to see us overpowered" by their ploys shall be frustrated.
"Are you planning on depriving our people of food, medicine, and equipment?" Rouhani exclaimed, noting, "We are standing in the face of the enemies with all our might."
The president added that it is tough, but possible, to surpass the US sanctions, which have targeted Iran's banking, oil, and shipping sectors. "Our nation should know that these problems will not persist," he noted.
Ties with neighbors
Rouhani hailed the level of relations between Iran and its neighbors which are "at their best," and even confirmed Tehran's preparedness to resolve certain standing issues with "one or two" neighboring countries.
Pending satellite launch
Separately, President Rouhani lauded Iran's top rank in terms of its scientific standing, particularly in genetics, in the Middle East region.
He also pointed out that the country will be placing two satellites — namely Payam (Message) and Doosti (Friendship) — into orbit in the coming days.
Payam is the first operational satellite to be launched by the Islamic Republic, which has so far only launched research satellites into space.
The satellite, the president said, is to be placed into Earth orbit at a height of 600 kilometers above the surface and would overpass the country six times each day. "Using its sensors and cameras, [Payam] will monitor the country's entire expanse and will relay its information to us on a daily basis," he concluded.