Iran
Rouhani visits family of martyred nuclear scientist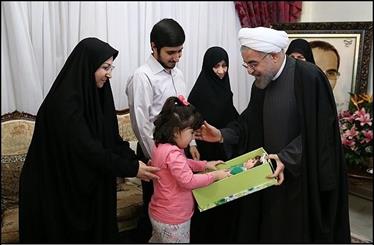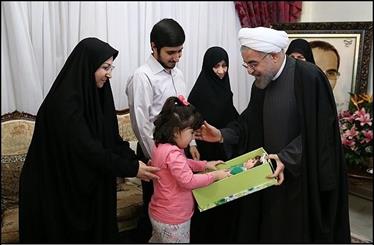 President Hassan Rouhani visited the family of martyred Iranian nuclear scientist Majid Shahriari on Wednesday and paid tribute to him.
President Rouhani described martyr Shahriari as a prominent nuclear scientist and said, "the enemy had deliberately targeted these significant figures to drive our scientists away from the nuclear path and force them to surrender. But our youth today are pursuing this path more determined than ever."
While noting the coinciding of Shahriari's martyrdom anniversary with Iran's recent nuclear talks, he said, "during the Vienna talks, we managed to take a step forward to fulfill the rights of Iranian people."
"A lot of works and efforts have been put into the field of nuclear research and technology for over two decades," said Rouhani, "and during this time, and in spite of world powers' plots to thwart our efforts, we have gained very good achievements."
President Rouhani asserted that at the beginning Iran had asked other countries to provide it with nuclear fuel, "but they had refused to provide us with this technology. However, the measures taken over these past twenty years have shown Iran's will to obtain this technology on its own. We have paid a lot to be where we are right now, and we must endeavor to reduce the costs and proceed in the path of our country's scientific development."
Majid Shahriari was a nuclear engineer who worked with the Atomic Energy Organization of Iran. He was assassinated on Nov. 29, 2010 in Tehran by assailants riding motorcycles who attached magnetic bomb to Shahriai's car and detonated it from the distance. Iranian officials have variously blamed Israel and the United States for assassinating Shahriari, as this terrorist act as well as assassination of other nuclear scientists came after remarks by Israeli and American officials about stopping Iran's nuclear program implicitly confirming such acts. Moreover, those arrested terrorists confessed links to Israeli and American intelligence services.