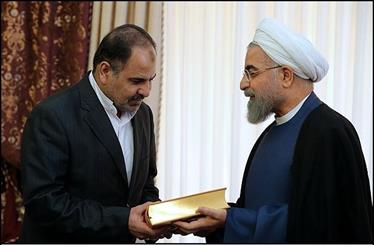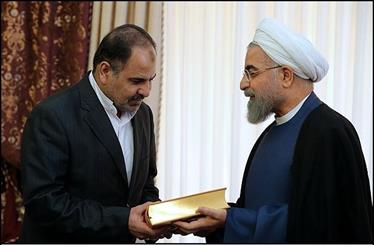 President Rouhani and a number of other senior officials have met with the newly-released Iranian diplomat Noor Ahmad Nikbakht who had been held captive by terrorists in Yemen for two years.
During the Saturday visit, while noting that the price for commitment to the ideals of the Islamic Revolution has been at times paid with martyrdom, captivity and enduring great hardship, president praised the resilient spirit of the Iranian diplomat during his captivity and extended his deep appreciation for the efforts of the Ministries of Foreign Affairs and Intelligence to secure Nikbakht's freedom.
"I have been personally following up on and deeply concerned about your captivity and felt tremendously relieved upon hearing your release and subsequent arrival in your country," Rouhani addressed Nikbakht during the visit, expressing hope he would continue serving his country with the same resilient spirit.
Chief of staff of the president office Mohammad Nahavandain, president's senior adviser Hossein Fereydoun, Minister of Foreign Affairs Mohammad Javad Zarif and president's media adviser Hesamodin Ashna accompanied Rouhani during the visit.
Noor Ahmad Nikbakht, who was abducted by unidentified attackers in the Yemeni capital Sana'a in July 2013, arrived at Tehran's Mehrabad airport on Thursday, March 5.