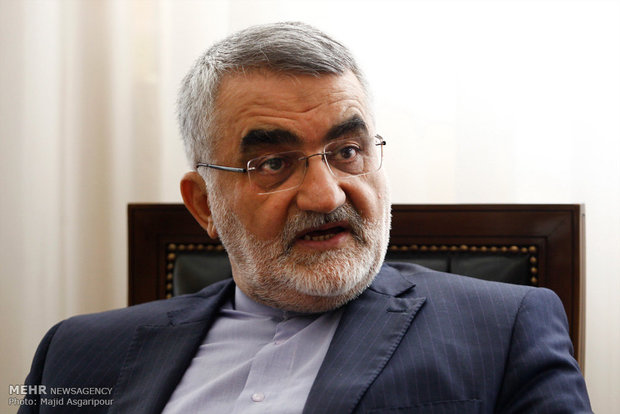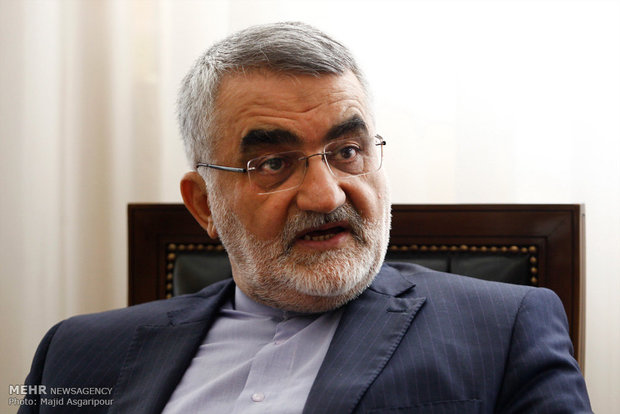 Chairman of Iran's Parliament National Security and Foreign Policy Commission Alaeddin Boroujerdi said "President Rouhani's recent remarks about Iranian and regional oil exports are a new strategy against Trump's bullying."
President Rouhani's stance helped achieve greater unity and solidarity, and given that the revolutionary spirit is the strategy of the Islamic Republic, everyone should move towards this path, Boroujerdi said on Sunday.
He underlined that Iranian nation should not allow Americans to impose their opinions through irrational and non-normative policies.
Boroujerdi said "many high-ranking commanders and officials backed Rouhani's reaction," suggesting that all the prominent figures at the Establishment support the revolutionary spirit, as well.
Boroujerdi said these measures can reinforce solidarity and unity in the country, adding "the Islamic Republic is committed to its aspirations and objectives, and the threats of Arrogance cannot destabilize the nation and the Establishment in their path towards progress."
In an address to Iranian expats in Switzerland last week, President Rouhani described the US' call to block Iran's oil export as 'nonsense,' adding "it is impossible to cut Iran's oil exports while other regional states keep exporting their oil."