World News
Russia calls emergency UNSC meeting on Ukraine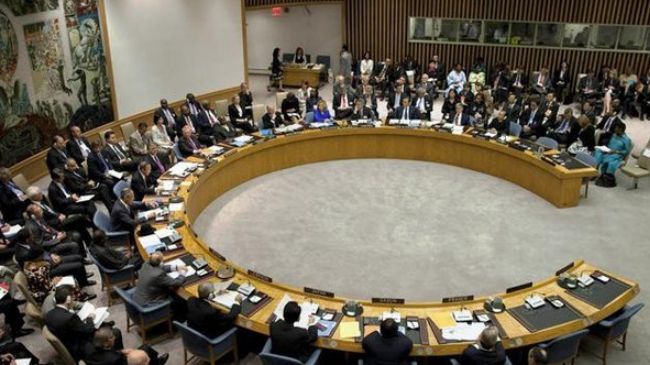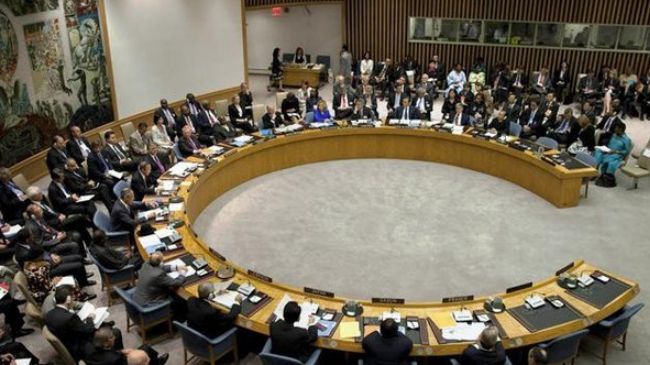 Russia has called an emergency UN Security Council meeting to discuss the "serious escalation of violence in Ukraine" amid a military operation against pro-Russian protesters.
The Russian mission in the world body said Friday that Ukraine's offensive against the eastern city of Slavyansk should be discussed immediately.
This comes as at least seven people have been killed during the offensive in Slavyansk. According to sources, among those killed were two civilians, three pro-Russian protesters and two Ukrainian pilots, whose army helicopters were shot down.
The Russian Foreign Ministry warned earlier on Friday that Ukraine's use of force in the east was "leading Ukraine towards catastrophe" and urged the West to renounce its "destructive policies towards Ukraine."
The Russian Foreign Ministry added the West is "closing the door upon the peaceful resolution of" the Ukraine crisis by supporting the acting Kiev government.
Furthermore, in a separate statement, Moscow said Ukraine's operation against anti-government protesters in the country has dealt the final blow to the Geneva peace deal aimed at easing the crisis in the country.
The acting Kiev government, however, rejects the allegations and blames Russia for escalating the situation by supporting "terrorists in the country."
Meanwhile, EU foreign policy Chief Catherine Ashton has called for a reduction in violence and an end to the occupation of state buildings by pro-Russia protesters.
Ukraine's interim government launched the military offensive earlier in the day, using armored vehicles, helicopters and tanks in Slavyansk in a bid to retake the city.
Slavyansk, with a population of nearly 160,000, is among over a dozen of eastern cities, which are under the control of pro-Russian protesters.