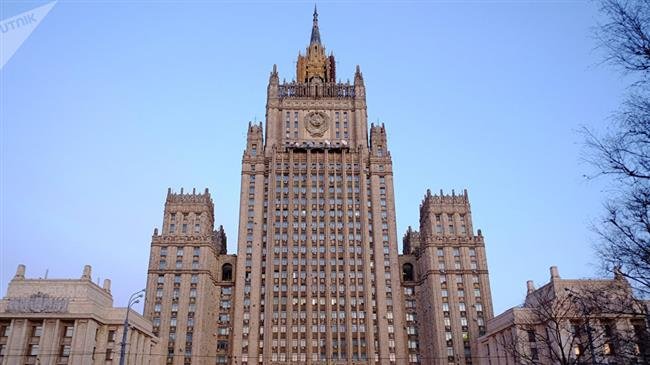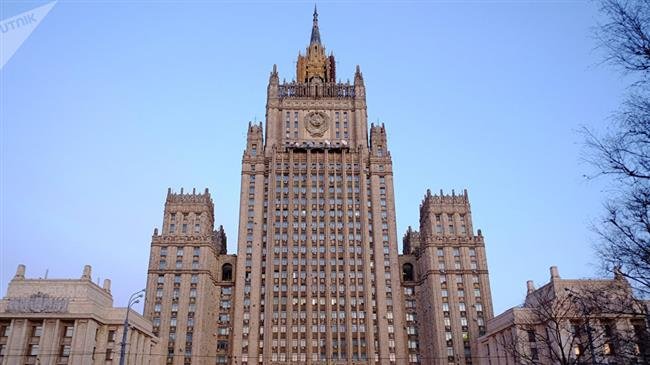 Russia, China and North Korea have agreed on the need for five-way negotiations including the US and South Korea to resolve tensions on the Korean Peninsula, the Russian Foreign Ministry said on Wednesday.
A ministry statement said deputy foreign ministers of the three countries expressed support for such talks to normalize relations among concerned nations during a meeting in Moscow on Tuesday.
The development comes amid reports that South Korea is considering removing its unilateral sanctions against the North and improving bilateral ties between the two countries.
Foreign Minister Kang Kyung-wha told legislators in Seoul Wednesday that South Korea is weighing options on whether to lift sanctions it imposed on Pyongyang in 2010 following a deadly attack on a warship that killed 45 South Korean sailors.
At the time, Seoul effectively closed down all cross-border economic cooperation except for a joint factory park in the North Korean border town of Kaesong.
The Kaesong factory was also shuttered by South Korea in February 2016 as a retaliatory measure against Pyongyang's nuclear test as well as its launch of a long-range missile.
However, the likely lifting of the unilateral sanctions would be mostly a symbolic gesture since it is impossible for Seoul to resume joint economic projects with Pyongyang under the US-led  sanctions.
South Korea's top diplomat called on Washington last week to declare an end to the Korean War — a key demand of Pyongyang — in exchange for a verified closure of a major North Korean nuclear facility as the next step in the stalled negotiations.
"What North Korea has indicated is they will permanently dismantle their nuclear facilities in Yongbyon, which is a very big part of their nuclear program," Kang said during an interview with The Washington Post.
"If they do that in return for America's corresponding measures, such as the end-of-war declaration, I think that's a huge step forward for denuclearization," she added.
US President Donald Trump asserted on Tuesday that he plans to hold a second meeting with North Korean leader Kim Jong-un following his country's upcoming midterm elections in November.
He did not identify the possible location of their next summit but also didn't discount the suggestion of his Mar-a-Lago golf estate in Palm Beach, Florida.
The president also described the recent trip by Secretary of State Mike Pompeo to Pyongyang as productive, saying he thinks "incredible" progress has been made in US talks with the country.
Pompeo, who had a short trip to the Asian country on Sunday, told a news briefing in Seoul that Kim had agreed to allow inspectors into the country's key nuclear and missile testing sites.
Following talks with the North Korean leader, the US secretary of state says Pyongyang is ready to let international inspectors visit key nuclear and missile sites.
He said international inspectors would be allowed access to a missile engine test facility and the Punggye-ri nuclear testing site as soon as the two sides agree on logistics.
Trump and Kim met in Singapore on June 12 for the first-ever summit between the leaders of the two countries. During the summit, Kim reportedly pledged to work toward denuclearization of the Korean Peninsula.
US officials, however, insist that there have been no public signs of denuclearization in North Korea. Pyongyang, on the other hand, has emphasized that Washington has betrayed the spirit of the June summit by making unilateral demands for denuclearization without taking any reciprocal measures.
North Korean Foreign Minister Ri Yong-ho said during his address to the UN General Assembly on September 29 that continued sanctions against the North are just deepening the rift of mistrust in the US.
North Korea says it will never abandon its nuclear program unilaterally without first building trust in the US.
He insisted that there is "no way" his country will abandon its pursuit of nuclear weapons unilaterally as long as Washington sticks to sanctions against Pyongyang.
"Without any trust in the US there will be no confidence in our national security and under such circumstances there is no way we will unilaterally disarm ourselves first," Ri said.