Europe
Russia deploys peacekeepers to Nagorno-Karabakh as war draws to close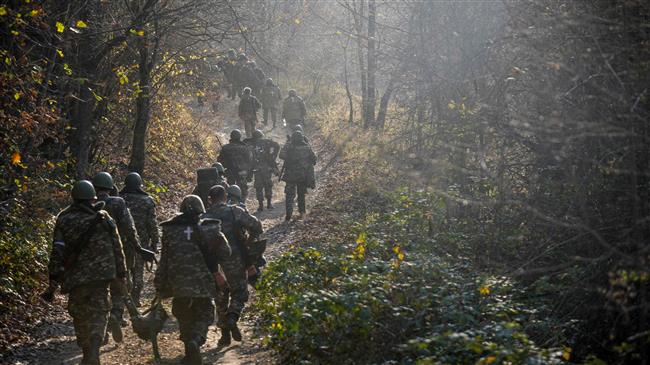 Russia's President Vladimir Putin says Russian peacekeepers are being deployed to the disputed region of Nagorno-Karabakh, following a new ceasefire agreement between Azerbaijan and Armenia.
"A Russian peacekeeping contingent is being deployed along the contact line in Nagorno-Karabakh and along the corridor connecting Nagorno-Karabakh with the Republic of Armenia," Putin said in a televised statement on Tuesday.
The Russian Defense Ministry said it had begun dispatching 1,960 servicemen, along with their equipment and vehicles.
"The fifth Il-76 military transport aircraft with Russian peacekeepers on board took off from the Ulyanovsk-Vostochny airfield. Personnel from the peacekeeping unit, armored personnel carriers, and materiel are on board," the ministry said in a statement.
Earlier in the day, the leaders of Azerbaijan, Armenia, and Russia signed a statement on ending the war in the disputed Nagorno-Karabakh. The ceasefire agreement came into effect overnight.
Azerbaijan and Armenia had been fighting over Nagorno-Karabakh since September. Russia was attempting to mediate an end to the war.
Karabakh is internationally recognized as part of Azerbaijan, but it is held by ethnic Armenian separatists backed by Armenia since 1992, when they broke from Azerbaijan in a war that killed some 30,000 people.