World News
Russia: Grain shipments via Black Sea 'risky' after withdrawal from Ukraine deal
Russia has warned that grain shipments via the Black Sea will be "risky" for Ukraine now that Moscow is no longer a participant to a UN-brokered deal to facilitate deliveries.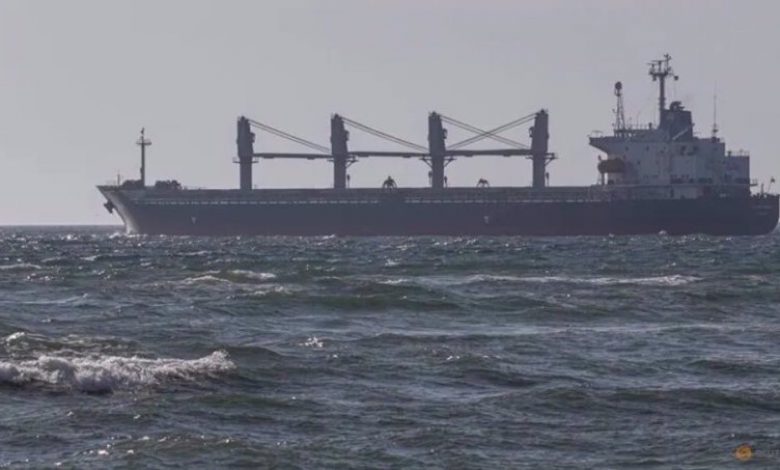 Back in July, Moscow and Kiev reached an agreement, mediated by the UN and Turkey, to resume grain exports from Ukraine's Black Sea ports, aiming to put an end to a standoff that has exposed millions to the risk of starvation.
The deal allowed Ukraine to resume grain shipments after Russia had imposed a blockade on Ukraine's southern ports following the "special military operation" that began on February 24.
On the weekend, the Kremlin alleged that Ukraine, helped by the British navy "specialists," launched an attack near Sevastopol using 16 drones in the early hours of Saturday, prompting Russia's Defense Ministry to announce that Moscow "suspends participation in the implementation of agreements on the export of agricultural products from Ukrainian ports."
The United Kingdom has rejected the allegation.
The Ukrainian side also said negotiations with the Russians were "a waste of time." Kiev has neither confirmed nor denied it was behind that attack.
On Monday, Moscow warned that after pulling out of the grain deal, it was no longer safe for Kiev to send abroad its grain shipments via the Black Sea.
"In conditions when Russia is talking about the impossibility of guaranteeing the safety of shipping in these areas, such a deal is hardly feasible, and it takes on a different character – much more risky, dangerous and unguaranteed," Kremlin spokesman Dmitry Peskov said at a press conference. Once again, he blamed Ukraine for disrupting the deal.
Ukraine, which is a major exporter of corn, barley, sunflower oil and rapeseed oil, used to export most of its goods through its main ports on the Black and Azov seas, but since the Russian operation began, it has been forced to export by train or via its small Danube River ports.
The war has significantly reduced Ukraine's grain exports, endangering the world food supply by preventing the country from shipping its agricultural products. The failed grain deal was an attempt to avert an unfolding global food crisis, particularly in parts of Africa.
Elsewhere in his remarks, Peskov said Russia's contacts with Turkey and the UN were ongoing, without explaining why shipments without Russia's involvement would be risky. Twelve ships transporting grain left Ukrainian ports on Monday despite Russia's announcement.
Moscow's announcement on pulling out of the grain export deal has already sparked an outcry from Ukraine, the US-led NATO, the European Union and the United States. US President Joe Biden on Saturday slammed Russia's move as "purely outrageous", saying that it would increase starvation.
Prior to the move, Russia had complained for weeks that too little of the grain was going to the poorest countries.
Peskov also said Russia would continue to support African countries but that the details were complex and were still being worked out. "So far we can only guarantee the readiness of the Russian side to compensate for the falling volumes at its own expense," he said.
Separately on Monday, Turkish Defense Minister Hulusi Akar warned that the suspension would not benefit any parties involved and would lead to a further build-up at ports. He said he would hold a phone call later on Monday with his Russian counterpart Sergei Shoigu and that he was also continuing talks with his Ukrainian counterpart Oleksiy Reznikov.
"Speaking with them, we will make efforts to ensure the continuation of this initiative," a statement by Akar's ministry quoted him as saying in a video conference with Turkish military chiefs. "In such a situation the passage of ships will be delayed and the build-up at ports will intensify. Those in need are already urgently waiting for the grains. In this situation the distress will increase further."
Unprecedented waves of sanctions by the US and its European allies against Russia over the war in Ukraine have sent the price of grain, cooking oil, fertilizer and energy skyrocketing, hurting global growth.