Europe
Russia holds countries to ransom: UK minister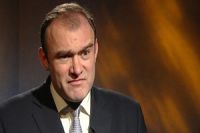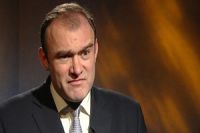 The British energy minister says London must work to weaken what he called Moscow's stranglehold on world energy resources.
British Energy Secretary Ed Davey said Tuesday that Russia was using its superpower energy status as a political tool to hold other countries ransom, The Times newspaper quoted the minister as saying.
"It can't be right for Russia to hold individual countries to ransom…There have been at least two, if not three, occasions in recent times when Russia has sought to use its energy superpower status in quite an aggressive manner," Davey said.
He said Russian President Vladimir Putin had the West in a stranglehold and might seek to abuse his power again.
Davey added that Britain will use the G-7 meeting next month to try to find a way to reduce the world's dependence on Russian gas supply networks.
The minister, however, claimed that Moscow seeks to hold the world to ransom at the summit to be held May 5-6.
Davey's statements come days after the EU Energy Commissioner Guenther Oettinger said the bloc should not reduce its energy ties with Russia.