Europe
Russia Navy gets new nuclear attack submarine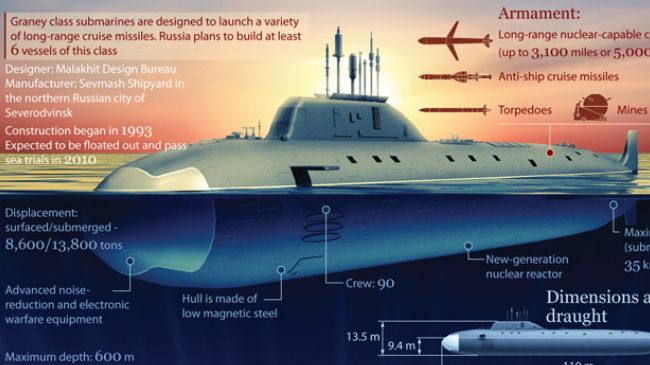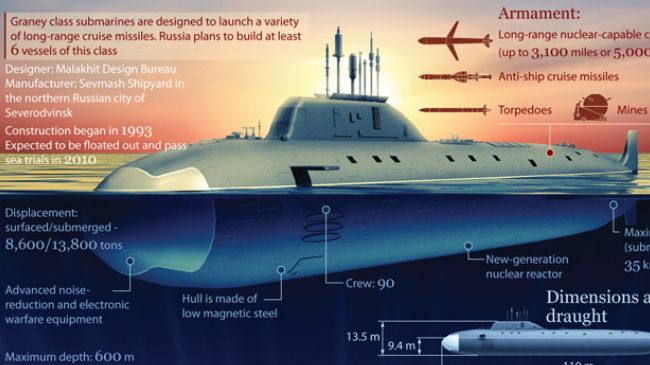 Russian Navy has received a cutting-edge Severodvinsk nuclear attack submarine just on the eve of the New Year.
Russia's Deputy Prime Minister Dmitry Rogozin announced on Tuesday that Russian naval forces got delivery of the 4th-generation nuclear vessel, which had been under construction at the Sevmash shipyard in northern Russia since 1993, RT reported.
"Yesterday, the parent nuclear submarine of the Yasen-project has been handed over to the Navy for trial operation," Rogozin wrote on Twitter, confirming an earlier report by RIA-Novosti.
The Severodvinsk is one of eight Yasen-class (Graney-class, according to NATO classification) attack subs on order by the Russian Navy.
The second and third naval vessels of the series, the Kazan and the Novosibirsk, are currently under construction and will feature an updated design.
According to the report, the Severodvinsk has a submerged displacement of 13,800 tons, length of 119 meters, speed of 31 knots, and can dive to 600 meters.
The major armament in the submarine consists of 24 Oniks (SS-N-26) and Kalibr (SS-N-27) cruise missiles, self-guided torpedoes and mines.
Meanwhile on Monday, Russia's Northern Fleet also announced that the Smolensk, a Project 949A (Oscar II-class) nuclear-powered attack submarine, had rejoined the fleet after two years of repairs and upgrading at the Zvyozdochka shipyard in northern Russia.
Built in 1990, the Smolensk has a length of 155 meters, displacement of up to 24,000 tons, operating depth of 600 meters, and maximum submerged speed of 32 knots.
The military vessel is armed with 24 P-700 Granit (SS-N-19 Shipwreck) supersonic cruise missiles with a range of 550 kilometers (300 nautical miles).
Russia and the US continue their race to develop more sophisticated nuclear weaponry, while barring other nations from pursuing even peaceful nuclear technology.