Iran
Middle East
North America
World News
Russia says US cannot trigger snapback of UN sanctions on Iran
Russia has slammed the United States' wrong interpretation of the UN resolution that enshrined a 2015 nuclear deal, stressing that the document does not allow Washington to trigger the so-called snapback of all UN sanctions on Iran.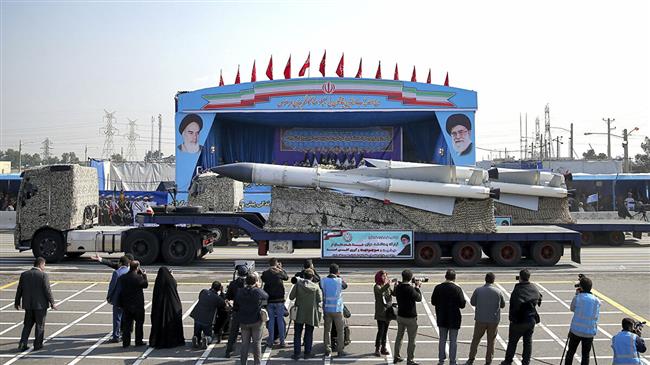 In a series of tweets on Saturday, Russia's Permanent Representative to International Organizations in Vienna Mikhail Ulyanov said paragraphs 10 and 11 of UN Security Council (UNSC) Resolution 2231 permit the return of anti-Iran sanctions only through the procedures specified in the Joint Comprehensive Plan of Action (JCPOA), which the US scrapped in May 2018.
The "US mistakenly believes that para 10&11 of UNSC res. 2231 allow US to invoke SnapBack to restore UN sanctions against Iran. US partners need to read the text more carefully. Both paras clearly indicate that it can be done only through the procedures specified in JCPOA," he wrote.
Ulyanov also noted that the US should restore its status as a member of the JCPOA Joint Commission and ensure full compliance with the accord before invoking the snapback of UN sanctions against Iran.
2/2 So, if US decides to initiate #SnapBack, it would need first to refer the issue to Joint Commission under #JCPOA. For this to happen US would need to restore fully its status of a member of the Commission and ensure full compliance with JCPOA in a verifiable manner. Go ahead!
The Russian official further described those opposing the JCPOA as "helpless" and "ignorant," saying that they resort to insulting critics after the exhaustion of their arguments.
"The opponents of the #IranDeal are helpless and even ignorant. In the beginning of a dispute they provide 2-3 counterarguments and slogans. As soon as these arguments and slogans are exhausted, they move on to insulting opponents without proper justification. Not surprising!"
The UN Security Council endorsed the JCPOA under Resolution 2231, after which the 15-member body agreed to lift a UN embargo on the sales of conventional weapons to Iran on October 18, 2020.
Despite being not a party to the JCPOA any longer, Washington has recently launched a campaign to renew the Iran arms ban — in place since 2006/2007 — through a resolution at the Security Council, but Russia and China are most likely to veto it.  
To circumvent the veto, the US says it will argue that it legally remains a "participant state" in the nuclear pact only to trigger the snapback that would restore the UN sanctions, which had been in place against Iran prior to the JCPOA's inking.
Tehran says Washington, through its unilateral withdrawal from the JCPOA, forfeited all rights to have a say in the agreement.
On Thursday, Iran's Foreign Minister Mohammad Javad Zarif said the Americans will realize in the future that the hostile measures they have taken to undermine the agreement "will be to their own detriment."