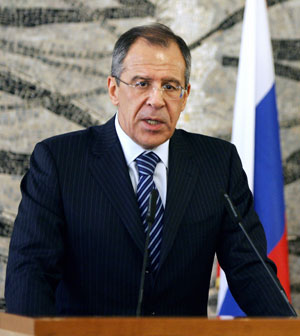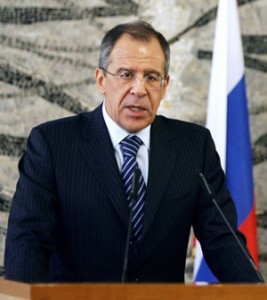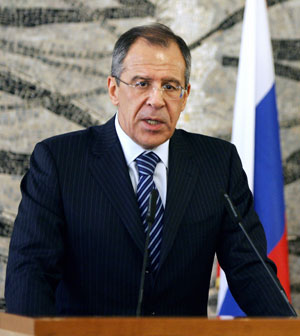 Russian Foreign Minister Sergey Lavrov said Russian and U.S. diplomats are meeting Sunday with U.N. peace envoy Lakhdar Brahimi for more talks on Syria, adding that the Americans were wrong to see Moscow as softening its position.
Russia agreed to take part in the talks in Geneva, he said, on the condition there would be no demand for Syrian President Bashar Assad to step down.
"We'll not allow the Libyan experience to be reproduced in Syria. Unfortunately our Western partners have departed from the Geneva accords and are seeking the departure of [Syrian President] Bashar al-Assad," he pointed out.
"We are not conducting any negotiations on the fate of Assad," Lavrov said Sunday. "All attempts to portray things differently are unscrupulous, even for diplomats of those countries which are known to try to distort the facts in their favor."
Lavrov met last week with Brahimi and U.S. Secretary of State Hillary Rodham Clinton in Dublin. Afterward, Clinton said the United States and Russia were committed to trying again to get both sides in the Syrian conflict to talk about a political transition. Clinton stressed that the U.S. would continue to insist that Assad's departure be a key part of that transition.
Russia's foreign minister said that after he agreed to a U.S. proposal to have his and Clinton's deputies "brainstorm" on Syria, the Americans began to suggest that Russia was softening its position.
"No such thing," Lavrov said. "We have not changed our position."
He urged the international community to come together and "with one voice" to demand a ceasefire, return U.N. observers in bigger numbers and begin a political dialogue. Lavrov repeated that Russia was not wedded to Assad but believed that only the Syrians have the right to choose their leaders.
Addressing fears that Assad could use chemical weapons in a last-ditch effort to save his regime, Lavrov once again said the Syrian government has given assurances that it has no intention of ever using the weapons of mass destruction. He said the greatest threat is that they would fall into the hands of militants.