World News
Russia to add 40 ballistic missiles to nuclear arsenal: Putin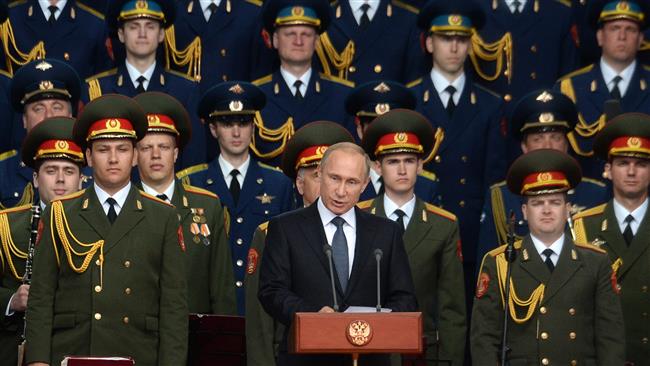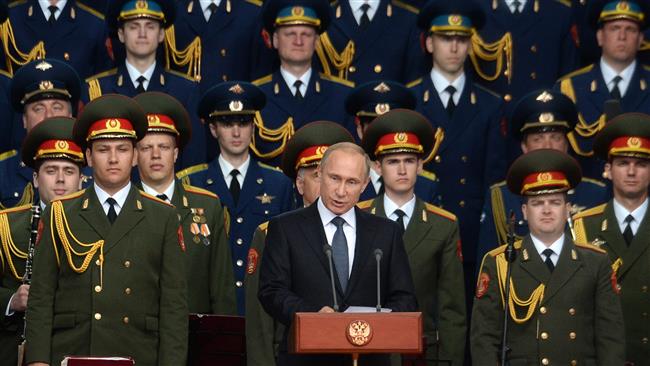 Russia will add more than 40 new ballistic missiles to its nuclear arsenal in a matter of months, says Russian President Vladimir Putin, amid an ongoing dispute with the West over Ukraine.
Putin said Tuesday that the intercontinental missiles will be able to penetrate any anti-missile system in the world, even the most technically-advanced ones developed in the West.
The Russian leader, who was addressing an international military fair near the capital, Moscow, also promised the Russian military authorities that an array of new, state-of-the-art weapons and equipment will also be delivered to the army units in the coming months.
Putin said that among the new equipment will be the advanced Armata tanks, which were displayed at a Red Square parade last month.
The development comes against the backdrop of a rising military presence by the United States and its NATO allies in Eastern Europe.
Russia and the US have been at odds over an armed conflict in eastern Ukraine. Washington and its allies accuse Moscow of having a hand in the crisis that has led to the killing of more than 6,000 people over the past months. Russia denies the charges.
Meanwhile, defense officials in Moscow said Putin's Tuesday announcement came in response to provocations made by the West.
A Russian deputy defense minister said NATO's declared plans for expanding its presence in Eastern Europe are effectively enticing Russia into a regional arms race.
"The feeling is that our colleagues from NATO countries are pushing us into an arms race," Anatoly Antonov told RIA news agency, adding that Russia will certainly retaliate if the US carries out its plans for deploying heavy weaponry to the region.