Europe
Russia-Ukraine talks positive: Italy's Renzi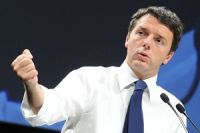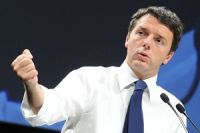 Italian Prime Minister Matteo Renzi says he is positive about the prospects of a solution to the crisis in Ukraine following talks between Ukrainian and Russian leaders in the Italian city of Milan.
According to Press TV, Renzi made the remarks on Friday after hosting a meeting between Russian President Vladimir Putin and Ukrainian President Petro Poroshenko on the sidelines of the 10th Asia-Europe Meeting (ASEM) in Italy's northern city.
The Italian prime minister also urged Kiev and Moscow to resolve the crisis, which has so far claimed more than 3,600 lives.
The Russian and Ukrainian presidents along with the European leaders met amid sharp differences over the implementation of a ceasefire in east Ukraine, where Kiev's government troops and pro-Russia forces have been fighting for months.