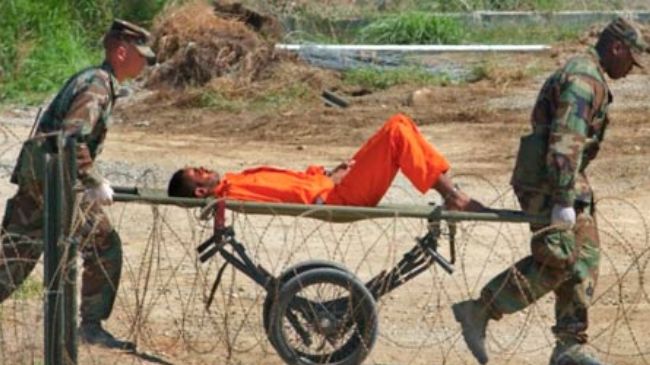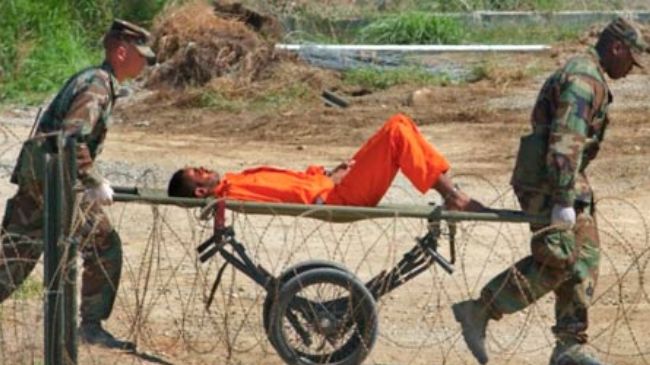 Russia says the notorious US-run Guantanamo prison in Cuba must be shut down while US President Barack Obama is still in office.
"Our visit to Guantanamo has convinced us all over again that this so-called prison must be shut down at the earliest possible time," Russian Foreign Ministry's Commissioner for Human Rights Konstantin Dolgov said at a press conference in Moscow on Monday.
Dolgov also added that fundamental human rights are being gravely violated at the prison. "It is an installation where fundamental human rights are brazenly violated."
The 155 inmates currently imprisoned in Guantanamo are being deprived of basic human rights, he noted.
Referring to the inhumane conditions in the prison, he said, "We have a resolute desire to shut this prison down before President Obama leaves office," emphasizing that the US authorities should "double efforts" to make this come true.
"We will continue our contacts with the US administration on that issue," Dolgov stated.
On January 17, a delegation of high-ranking Russian officials visited the prison and talked to Ravil Mingazov, the only Russian citizen held at Guantanamo.
Most of the Guantanamo prisoners have been held in the prison without charge or trial for more than a decade.
Last February, the prisoners began a hunger strike to protest against the harsh conditions of their incarceration.
In the 2008 presidential campaign, Obama promised to close the prison, but never followed through on the pledge.