Middle East
North America
Syria
Turkey
Russia: US almost forcing Syria Kurds to confront Turkey
Russia says the United States appears to be encouraging Kurdish militants in Syria to stay close to Turkey's border in defiance of a new Moscow-Ankara deal and keep fighting with the Turkish military, warning the Kurds to either leave those areas or be mauled by the Turks.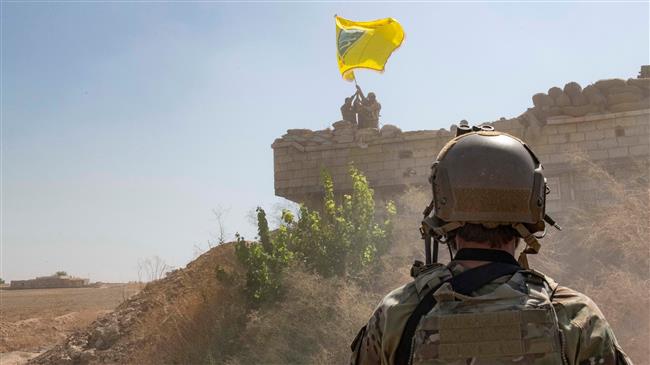 Kremlin Spokesman Dmitry Peskov said in a statement on Wednesday that Washington had actually betrayed the Kurds by abruptly pulling its forces out of Syria's northern regions and leaving them vulnerable to a Turkish military offensive.
He was speaking a day after Turkish President Recep Tayyip Erdogan and his Russian counterpart, Vladimir Putin, unveiled a 10-point memorandum of understanding following lengthy talks in Sochi on the situation in northern Syria.
The deal, which put Turkey's offensive on hold, requires the withdrawal of Kurdish militants of the so-called People's Protection Units (YPG) 30 kilometers away from the Turkish border.
Peskov further warned that if the militants fail to leave the region, they would be dealt with by the Turkish army.
"The United States has been the Kurds' closest ally in recent years. (But) in the end, it abandoned the Kurds and, in essence, betrayed them," he said. "Now they (the Americans) prefer to leave the Kurds at the border (with Turkey) and almost force them to fight the Turks."
Peskov further noted that if the Kurds choose to remain in northern Syria, "Syrian border guards and Russian military police officers will have to pull back. In fact, the remaining Kurdish units will be crushed by the Turkish military machine."