World News
Russia: West long-range weapons deliveries to Ukraine 'Moscow's red line'
A senior Russian Foreign Ministry official has warned the Western countries that supplying long-range and more advanced weapons to Ukraine would cross Russia's red lines and in that case they have to be ready for a response.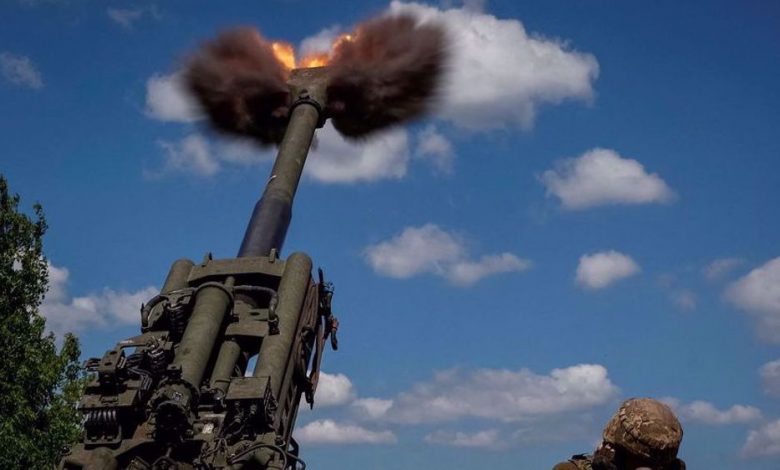 "As for the red lines, we have already designated them. First of all, these are the deliveries of long-range or more powerful weapons to Kiev. Specific measures of response to the actions by the United States and its allies supplying weapons to the Kiev regime will be defined following a thorough analysis of the developing situation," Director of the Russian Foreign Ministry's Second CIS Department Alexey Polischchuk told TASS news agency on Sunday.
Russia has sufficient tools to implement them, the high-ranking Russian diplomat said.
The US has been by far the largest supplier of weapons to Ukraine since Russia launched its "special military operation" there in February, supplying more than 800,000 NATO standard 155mm artillery shells to Kiev – three-quarters of the total amount delivered by all Western countries, according to official Pentagon statistics.
On Friday, US State Department Principal Deputy Spokesperson Vedant Patel said that the administration of US President Joe Biden has repeatedly stated that it has no intention of taking direct part in the conflict between Ukraine and Russia.
"As long as the United States or our allies are not attacked, we are not going to get directly engaged in this conflict either by putting American troops to fight in Ukraine or attacking Russian forces," Patel reiterated.
Washington has openly supplied Ukraine with advanced guided multiple launch rocket system (GMLRS) rockets, which are fired from high mobility artillery rocket system (HIMARS) launchers and which can hit targets up to 80km (50 miles) away.
HIMARS launchers can also be used to fire longer-range ATACMS tactical missiles, which can have a range of up to 300km (186 miles). US officials say Ukraine has promised not to use US rockets to strike Russia itself.
Last month, Zakharova warned the United States that if they decided to supply Kiev with longer-range missiles, it would cross a "red line" and become "a party to the conflict" in Ukraine.
The United States is worried that targeting Russia's territory and crossing Moscow's red line will lead to the escalation of the war and draw Washington into a direct conflict with the Russian President Vladimir Putin.
On Saturday, a huge explosion severely damaged a key road and rail bridge linking Crimea to Russia, prompting gleeful messages from Ukrainian officials but no direct claim of responsibility.
Shortly after initial conflicting reports about damages inflicted on the bridge, Ukrainian presidential adviser Mykhailo Podolyak declared in a Twitter message that the bombing was "the beginning".
"Everything illegal must be destroyed, everything stolen must be returned to Ukraine, everything occupied by Russia must be expelled," Podolyak wrote.
The bridge, constructed on the orders of Russian President Vladimir Putin, was inaugurated in 2018, four years after Crimea voted in a referendum to become part of Russia following a Western-backed uprising in 2014 that ousted a pro-Moscow administration in Kiev.
"The reaction of the Kiev regime to the destruction of civilian infrastructure shows its terrorist nature," Russian foreign ministry's spokeswoman Maria Zakharova said on Telegram.
Tensions have escalated since people of the four regions of Donetsk, Luhansk, Kherson and Zaporizhzhia voted in favor of joining the Russian Federation in a referendum and Putin announced that people in these regions are now considered Russian citizens.
The United States has announced that it supports the use of Western weapons in these areas even if Russia considers them a part of its territory.