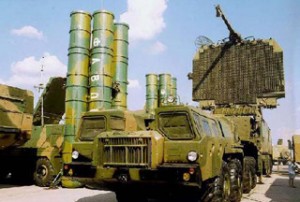 Russian President Dmitry Medvedev says his country will develop new generation of nuclear missiles to protect its "national interests."
In an interview with state-controlled television channels, Medvedev said that the missiles will increase efficiency of Russia's nuclear deterrent.
Medvedev's comment came after Moscow said it has successfully tested a ballistic missile that struck its target across the country in the Russian Far East.
The country's latest missile test — that involved a Bulava missile — had earlier failed over the White Sea.
Officials say the Bulava missile is central to Russia's plan to revamp its ageing weapons arsenal.
The development comes as on December 19, the US and Russia failed to reach a new agreement to cut their nuclear arms despite the termination of an earlier Strategic Arms Reduction Treaty (START) signed in 1991.
In a meeting on the sidelines of the UN climate change conference in Copenhagen, US President Barack Obama and his Russian counterpart failed to reach an agreement on the terms of a deal to replace START.
The Kremlin chief however went on to add that Moscow is determined to develop missiles. "Of course, we will develop new systems, including delivery systems, that is, missiles."
The new missiles would be developed based on arms deals signed between Moscow and Washington, he concluded.