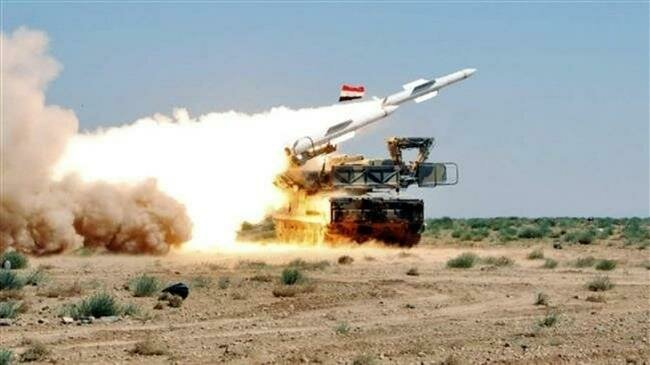 Terrorist groups fired projectiles at Hmeimim, situated in Latakia's Jableh district, as well as the nearby Qardaha neighborhood, the Syrian TV reported on Saturday.
It also noted that the attack had left one person dead and several others wounded.
Meanwhile, Syria's official SANA news agency confirmed that terrorists based in the provinces of Idlib and Latakia had fired rockets at Sharasher and Hweiz villages in Lattakia countryside, killing one civilian and injuring two others.
The terrorist attack, it added, also caused material damage to Syrian houses.
The fresh raid came hours after Syrian air defenses intercepted "hostile targets" coming from Israel.
Syria army intercepts Israeli projectiles near DamascusSyrian army says its air defenses have brought down a number of projectiles launched from the Israeli-occupied territories.
"Aerial defenses targeted luminous objects coming from the occupied territories, shooting down a number of them," a military source told SANA.
In recent months, foreign-backed Takfiri terrorists have been suffering heavy defeats against Syrian government forces, backed by the Russian air force and Iranian military advisers.
Israel frequently attacks positions inside Syria in what is considered as an attempt to prop up anti-Damascus terrorists.