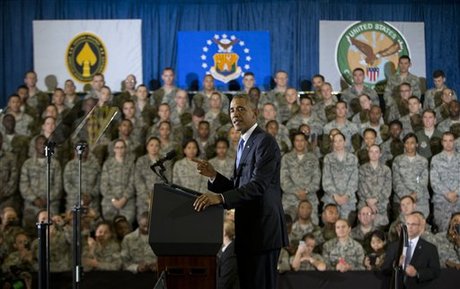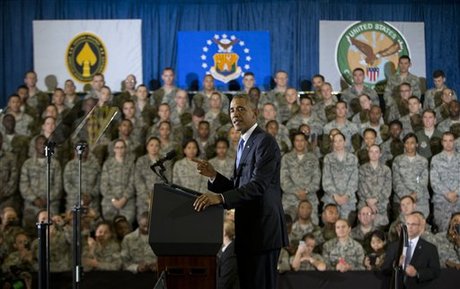 The US is working on military 'scenarios' near Russia's border, Russia's defense minister warned after his American counterpart said the US must be ready to deal with "a revisionist Russia" and its "modern and capable army on NATO's doorstep."Obama
According to Russia Today Website, Sergey Shoigu expressed "grave concern" and "surprise" at US Secretary of Defense Chuck Hagel's Wednesday speech during the Association of the United States Army's annual conference on Wednesday, which declared that US armed forces "must deal with a revisionist Russia – with its modern and capable army – on NATO's doorstep."
"Chuck Hagel's thesis on the necessity for the American army to 'deal' with 'modern and capable' Russian armed forces on NATO's doorstep is of grave concern," TASS quoted Shoigu as saying. "This testifies to the fact that the Pentagon is working on scenarios for operations at the borders of our country."
"I know US Defense Secretary Chuck Hagel personally. That is why his speech at the US Army annual meeting in which he called Russia the main enemy surprised all of us, to put it mildly," Shoigu noted.
The minister examined some of the recent conflicts US has been involved in, including Iraq, Libya, Afghanistan and Syria, and asserted that "the regions in which the United States tries to promote democracy has a trend to fall into bloody chaos after the US accomplishes its missions."
Washington responded on Thursday, stating that the US did not issue any threats in Hagel's speech.
"There were no threatening comments in that speech aimed at any country," Pentagon Press Secretary Rear Adm. John Kirby said at a briefing on Thursday.
On Thursday US tanks arrived in Latvia in an apparent show of strength against Moscow. The machines are being deployed across the Baltic States and Poland over the next two weeks and will be used for training exercises.