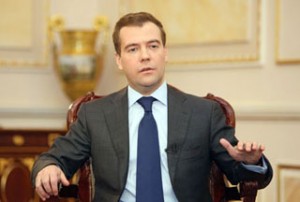 Speaker of Russia's lower house of parliament has threatened to block a future nuclear disarmament treaty with the United States, pressing for linkage to missile defense issues.
"We will not ratify it if the questions of the link between strategic offensive weapons and missile defense are not examined," Duma speaker Boris Gryzlov said Tuesday.
The remarks were made during Gryzlov's meeting with his Bulgarian counterpart, Tsetska Tsacheva, whose country is considered as a potential host in the new US missile defense plans.
Gryzlov said that moves by the United States to install elements of its missile defense system in countries such as Bulgaria are of a "particularly sensitive character for Russia."
Tsacheva insisted that the government and the parliament had not yet officially discussed the country's position on allowing a US deployment.
Russia has repeatedly declared that the US insistence on carrying on with its so-called missile defense plans, which Moscow views as a threat to its national security, has been hampering new talks on a successor plan to the 1991 Strategic Arms Reduction Treaty (START) between the two countries.
Russia and the United States have sought to "re-set" relations, which mired in suspension during the previous US administration, but efforts failed to renew the arms control deal by its expiration date in December.
The START I Treaty helped the two former Cold War foes to dramatically reduce their nuclear arsenals and sought to end mutual distrust through introducing verification measures.