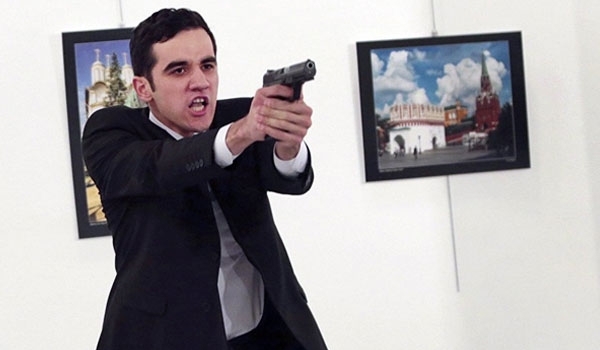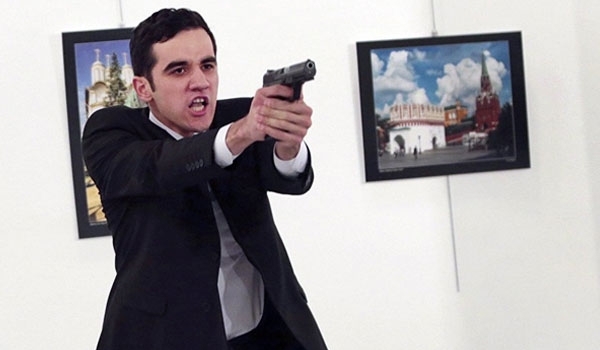 Mevlut Mert Altintas, who killed the Russian ambassador to Turkey in December, had close relations with a Turkish Mufti (religious leader) that was backed by Abdullah Muhammad al-Muhaysini, a Saudi national and the religious leader of Tahrir al-Sham Hay'at (the Levant Liberation Board).
Al-Muhaysini had on many occasions urged his followers to study the works of Turkish Mufti Nouralddeen Idlidiz.
Al-Muhaysini, in a video, had called on his Turkish followers that had gone to Syria to fight against the Syrian Army to study Rasa'el Ramadhaniyeh written by Nouralddeen Idlidiz.
Well-informed sources have recently claimed that the assassin of the Russian ambassador to Turkey had very good relations with Nouralddeen Idlidiz in Ankara.
Russia's Ambassador to Turkey Andrei Karlov was gunned down on December 2016, while he was delivering a speech at the opening ceremony of a photo exhibition. According to Turkey's authorities, the attacker, named Mevlut Mert Altintas, was immediately neutralized by security forces.
According to reports, 22-year-old Altintas, who was a member of the riot police in Ankara, yelled "Don't forget Aleppo. Don't forget Syria" over the fallen Russian ambassador at the Museum of Modern Art in Turkey.
Russia has begun an aerial campaign against the terrorist groups, including ISIL and Al-Nusra Front, in Syria since September 2015 at Syrian President Bashar al-Assad's request
Numerous rumors have also linked the assassination of Moscow's envoy to Russia's role in Syria and the country's support of Damascus government.
The Turkish Security Service announced January 2017 that its investigations proved that assassination of Russian Ambassador to Ankara was planned by Altintas from months ago.
Crime inspectors disclosed January 2017 that Altintas was not alone in conducting the crime as the inspectors discovered that he had several partners when planning terror operations of Karlov.
The paper wrote that the Altintas' partners entered his mail box and deleted all his emails, while media sources disclosed that only two hours after Karlov's assassination, the entire emails of Altintas were deleted, proving that Altintas had some partners.