Europe
Russian FM raps EU, US for fueling violence in Kiev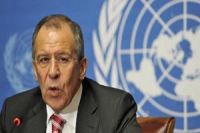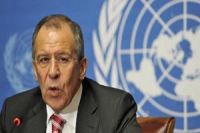 Russian Foreign Minister Sergey Lavrov has blamed some European governments for meddling in Ukraine's internal affairs amid a surge of violence in the country.
According to the reports, Moscow's top diplomat called on EU authorities to stop interfering in Ukraine, adding that no EU country would accept such disorder within its own borders.
He at a press conference in Moscow said: "When something like this happens within a European country, no one questions the need to curb the disorder and violence with firm measures."
Lavrov warned certain European states against fanning the flames of conflict between the Ukrainian government and opposition protesters, adding that their interference could cause the situation to spiral out of control.
He denounced the fact that several top EU and US politicians have been participating in the anti-government protests at Kiev's Independence Square despite having diplomatic relations with Ukraine.
In December, European Union foreign policy chief, Catherine Ashton, and then German foreign minister, Guido Westerwelle, joined anti-government protesters in Kiev.
US Assistant Secretary of State for European and Eurasian Affairs Victoria Nuland along with US senators Christopher Murphy and John McCain also visited the protest camp in Kiev that month.
Lavrov also slammed the protesters for "violence, attacks on police, arson, [and use of] Molotov cocktails and explosive devices," characterizing their actions as a "complete violation of all European standards of behavior."