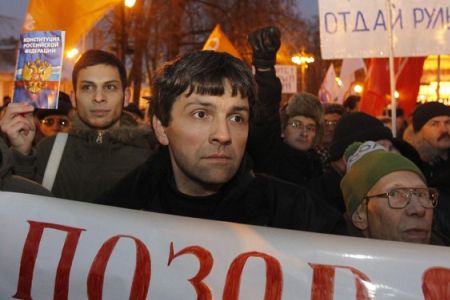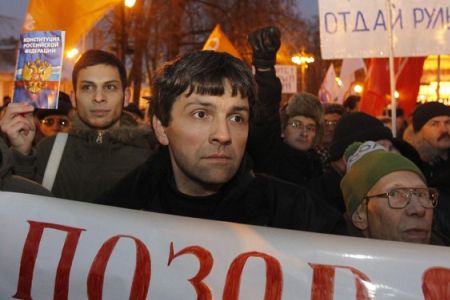 Hundreds of protesters have poured into the streets of Moscow to call for the resignation of Prime Minister Vladimir Putin and greater rights for ethnic Russians.
Opposition political activists and nationalists staged two separate demonstrations in the capital on Sunday, the Associated Press reported.
The first rally was held against Putin and the second one against what protesters called discrimination between Russians and ethnic minorities amid fears that deep-rooted ethnic tensions have aggravated in the country.
Demonstrators spoke out noisily against the Russian government and called on the prime minister to quit as riot police faced off with protesters, several of whom have been reportedly arrested.
Meanwhile, dozens of nationalists converged in front of the Russian Federal Security Service headquarters to air their grievances over what they described as discrimination against Russians in favor of ethnic minorities.
In the southern city of Rostov-on-Don, a similar protest was held in which more than 1,000 students accused the Russian government of failing to address long-lasting ethnic tensions in the country.
Earlier on Saturday, thousands of Spartak Moscow fans and nationalists scuffled with police forces during a rally, which was held outside the Kremlin walls in memory of a supporter killed one week ago.
The 28-year-old Yegor Svidorov, a member of the Spartak soccer team's fan organization, was shot dead with rubber bullets during a fight at a bus stop last week.
The murder was blamed on the Caucasus ethnic groups, who also have been accused of killing 18-year-old Maxim Sychyov, who died last month after being beaten up by fellow university students.