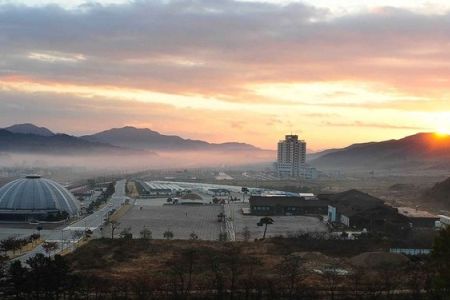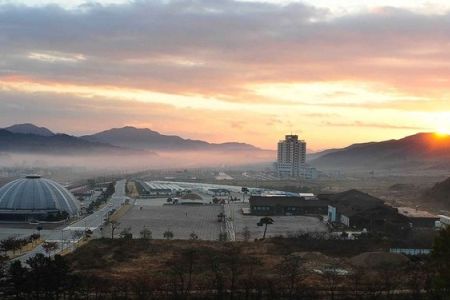 South Korea has rejected the North's call for holding talks on the resumption of tours to a jointly-run resort after nearly two years of suspension.
Pyongyang proposed the two countries hold government-level talks on Friday to discuss resuming South Korean tours to the Mount Kumgang resort.
But Unification Ministry spokeswoman Lee Jong-joo said that Seoul had sent a message to Pyongyang on Wednesday stipulating that the latter must first hand back property at the resort that it had seized.
"As long as the unjust measures remain in place, we believe the conditions are not ready for dialogue to take place," Lee told a news conference.
The cross-border tours to Mount Kumgang have been suspended since a South Korean tourist was killed by a North Korean soldier in 2008. In retaliation to the suspension, the North seized Seoul-owned buildings there.
Mount Kumgang was developed as a symbol of reconciliation, but has several times fallen victim to political tensions.
The North's latest proposal for talks comes amid signs that Pyongyang is seeking to curb tensions with Seoul after the deadly sinking of a South Korean warship in March.
Forty-six sailors died in the incident, which Seoul blamed on Pyongyang — a charge strongly denied by the North.