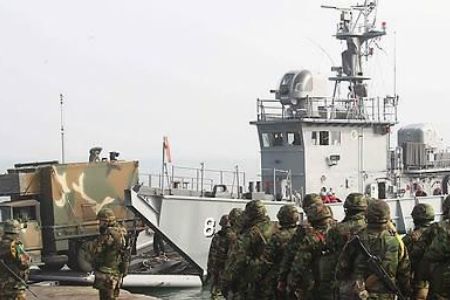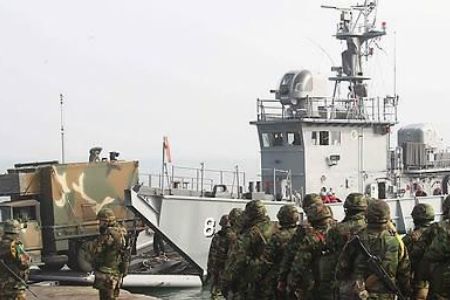 The United States and South Korea have wrapped up their joint four-day military war games as tensions are running high on the troubled Korean peninsula.
Ten warships and thousands of crew took part in the drills in the Yellow Sea that started three days ago.
The military exercise came after an artillery exchange between the two Koreas resulted in the deaths of four South Koreans last week.
Military officials say the US and South Korea are planning more joint drills in December or early 2011.
"We have been in consultations with the US to carry out several rounds of joint military drills to deal with limited provocations by the enemy," said Col. Kim Young-cheol, a senior official in charge of maritime warfare operations for the South's Joint Chiefs of Staff.
"The timing and participating military assets have not been decided yet," Yonhap News Agency quoted Kim as saying.
Meanwhile, China has called for the prevention of any moves that could fuel tensions in the region.
Beijing says the recent crisis on the Korean Peninsula should be resolved through dialogue and negotiations.
"Our general goal is for all sides to exercise calm and restraint and to make every effort to avoid such incidents recurring," Chinese Foreign Minister Yang Jiechi said on Wednesday.
North Korea has already warned that the war games could bring the Koreas closer to the brink of war.