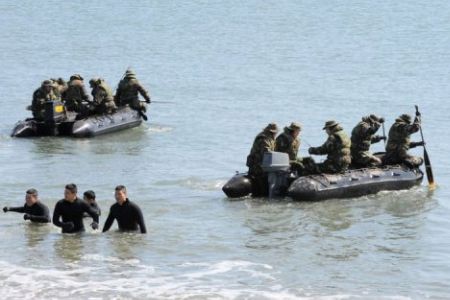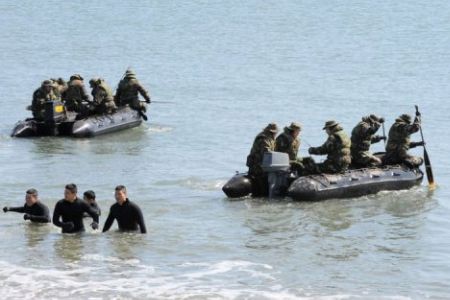 South Korea has warned the North against any provocations during an upcoming military exercise in the Yellow Sea amid simmering tensions in the Korean peninsula.
Seoul military officials say they are ready to respond if Pyongyang forces attack during the South's military drills. The five-day naval exercise is scheduled to start on Thursday.
"Our military will keep a close eye on our enemy, be ready under any circumstances during the training and will not tolerate any type of provocation," Navy Rear Admiral Kim Kyung-Sik told a briefing on Wednesday in Seoul.
The warning came after Pyongyang threatened a strong "physical retaliation" to the drills.
North Korean military also described the upcoming war games as a direct military invasion.
Seoul says the drills come in response to the North's alleged torpedo attack on a South Korean warship back in March.
The incident claimed 46 lives. Pyongyang denies any involvement.