Africa
S Korean, Mexican lawmakers due in Iran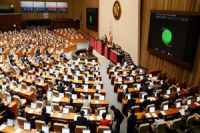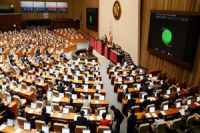 High-profile parliamentary delegations from South Korea and Mexico are set to pay official visits to Tehran later this month to discuss grounds for further expansion of mutual ties in diverse areas with Iranian officials.
Hossein Sheikholeslam, international affairs advisor to Iran Majlis Speaker Ali Larijani, said that the South Korean delegates, led by the Speaker of South Korea's National Assembly Kang Chang-hee, are scheduled to meet with a number of Iranian diplomatic and parliamentary figures during their stay in Tehran.
In a meeting with Iranian Ambassador to Seoul Ahmad Ma'soumifar in January 2013, South Korean President Park Geun-hye hailed her country's longstanding relations with Iran, stressing that Seoul attaches great significance to the expansion of bilateral ties all fields.
Park described the Islamic Republic as one of South Korea's major trade partners in the Middle East. Iran is reportedly the fifth largest crude oil supplier to South Korea after Saudi Arabia, Kuwait, the United Arab Emirates and Qatar.