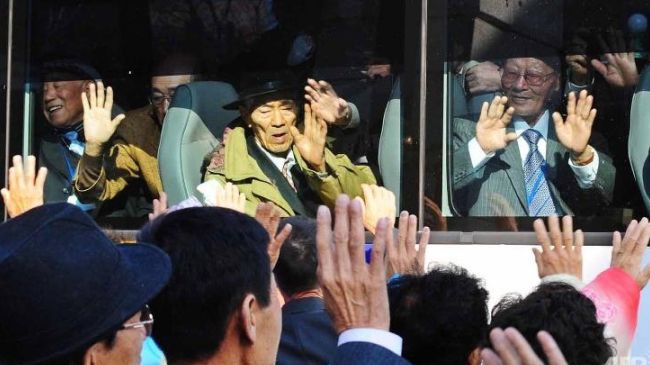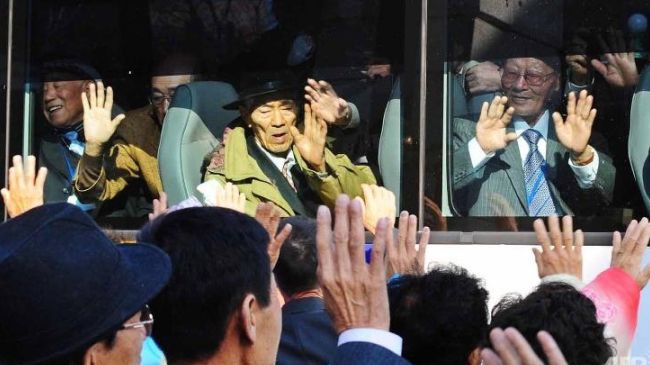 A group of 83 South Koreans have gathered at an eastern coastal resort to cross into North Korea for the planned reunion with relatives separated by the 1950-53 war on the Korean Peninsula.
The South Koreans, with an average age of 84, travelled to the resort near the port city of Sokcho on Wednesday, a day before crossing the border.
The family reunion at a complex on Mount Kumgang will be the first gathering for the divided families since 2010.
Some 180 North Koreans are expected to meet the South Korean group until Saturday.
Meanwhile, another group of 88 North Koreans will meet 361 of their families from the South on Mount Kumgang from Sunday to Tuesday.
On February 14, the two Koreas agreed to hold a reunion for families divided by the Korean War, despite an earlier North Korean demand that they could only go ahead with the event if the South postponed military exercises with the United States.
UN Secretary-General Ban Ki-moon praised the agreement as an "important step" which can help Seoul and Pyongyang improve "inter-Korean relations."
A similar event had been set to take place in September 2013, but North Korea cancelled it at the last minute citing "hostility" from Seoul.
The first reunion event was held in 2000 while the last session took place in 2010.
Millions of Koreans have remained separated since the Korean War ended with an armistice in 1953.
About 71,000 South Koreans, more than half of them elders aged over 80, are on Seoul's waiting list to participate in a reunion session, which hosts only around 100 people on each side.