Africa
S Sudan government forces, rebels violate ceasefire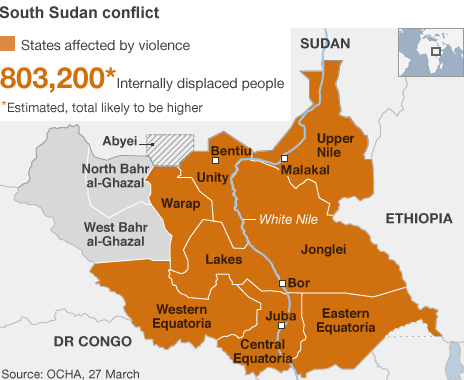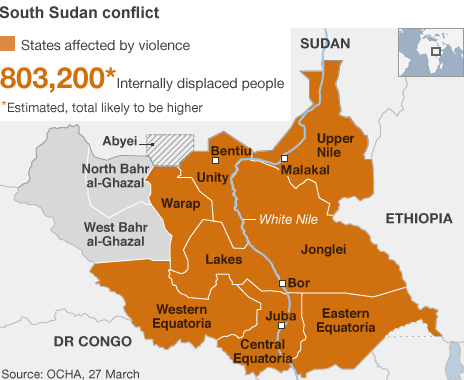 The South Sudanese army soldiers and rebels have engaged in renewed heavy fighting, breaking a fresh ceasefire deal and dashing hopes of ending a five-month civil war.
On Monday, South Sudanese officials said rebel leader, Riek Machar, was not in control of his forces and accused an armed militia of attacking government troops in the oil-producing state of Upper Nile.
The Defense Ministry says government troops have been ordered to fight in self-defense.
"These are irregular forces, the White Army is armed civilians, and they do not know about the cessation of hostilities agreement that was signed," Defense Minister Kuol Manyang said, adding, "They are the ones that attacked, because they think the war is still going on."
Rebel sources also claim that the army carried out ground and artillery attacks in the oil-rich northern states of Upper Nile and Unity.
"The latest violations of the agreement to resolve the crisis in South Sudan shows that [President Salva] Kiir is either insincere or not in control of his forces," media outlets quoted rebel military spokesman, Lul Ruai Koang, as saying on Sunday.
The government, however, says it has given strict orders to its forces to respect the peace deal.
Just last week, President Kiir and rebel leader, Machar, signed a treaty in the Ethiopian capital, Addis Ababa, pledging to end the brutal conflict.
But hope for peace is fading with each side accusing the other of launching fresh attacks.
The five-month-old civil war has already claimed thousands of lives and forced over a million people out of their homes.