Africa
'S Sudan president, rebel leader to meet'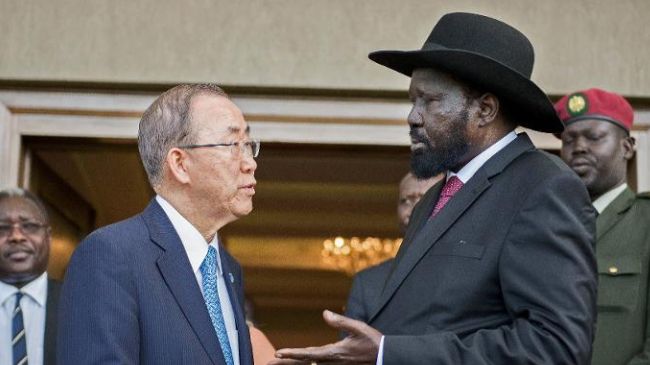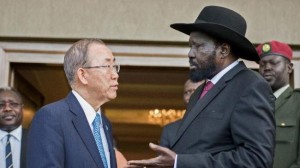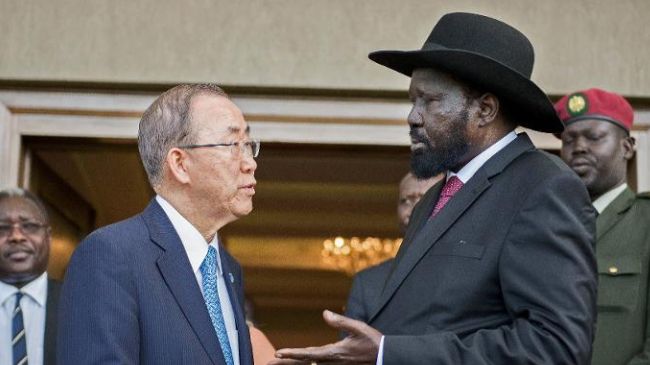 South Sudanese president and the country's rebel leader are reportedly scheduled to meet, in a bid to put an end to the ongoing deadly conflict in South Sudan.
UN Secretary General Ban Ki-moon says a face-to-face meeting will take place between South Sudan's President Salva Kiir and the country's rebel leader Riek Machar in Ethiopia.
Ban said on Tuesday that he received assurances from both sides to hold the meeting during his one day-trip to the South Sudanese capital, Juba.
He said that the meeting was scheduled for Friday, but added that it may be delayed as Machar had said it would take him some time to get to the venue.
The UN chief also said Machar "will be present" at the negotiations to be held in the Ethiopian capital, Addis Ababa, aimed at putting an end to the violence in South Sudan.
Last week, US Secretary of State John Kerry paid a visit to Juba, where he extracted promises from Kiir to take part in a face-to-face meeting with Machar. Washington has already imposed sanctions against military commanders from both sides for their roles in killing hundreds of civilians.
Violence erupted in South Sudan in December 2013, following fighting between troops loyal to President Kiir and defectors led by his sacked deputy, Machar, around Juba. The conflict soon turned into an all-out war between the army and the defectors, with the violence taking on an ethnic dimension that pitted the president's Dinka tribe against Machar's Nuer ethnic group.
Thousands of people have so far been killed and more than one million displaced in the war.