Iraq
Sadr opposes Iraq alliance with 'occupiers' on ISIL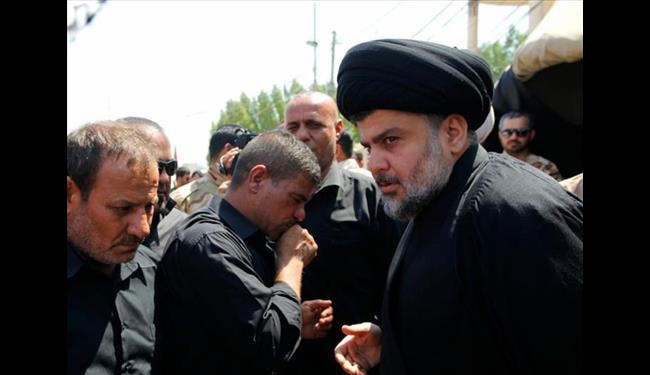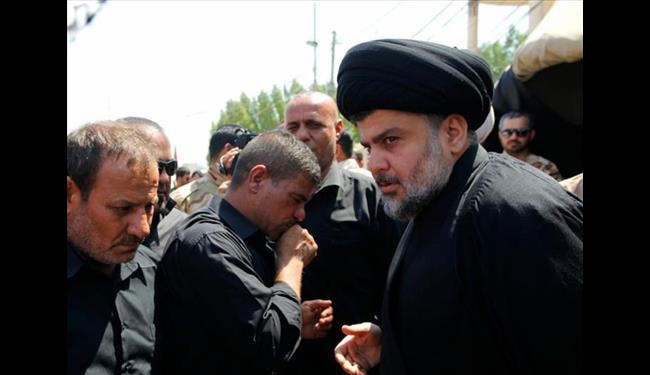 Prominent Iraqi Shia leader Muqtada al-Sadr has insisted during a surprise visit to Baghdad by US Secretary of State John Kerry that Iraq should not cooperate with "occupiers."
"We wish for Iraq to cooperate with the neighboring countries and its allies, but not with the occupiers," the influential leader said on Wednesday.
Kerry arrived in Baghdad on Wednesday for talks with Iraq' new Prime Minister Haider al-Abadi , in an unannounced stop on a regional tour purportedly aimed at building support for a campaign to counter the ISIL Takfiri terrorist group operating in Iraq and Syria.
He will reportedly "discuss how the United States can expand its support for Iraq's new government in our common effort to defeat (ISIL) and the threat that it poses to Iraq, the region, and the world," State Department spokeswoman Jen Psaki said in a statement.
Meanwhile, a State Department official travelling with Kerry told reporters that the top US diplomat is also due to meet with President Fuad Masum, parliament speaker Salim al-Juburi and Foreign Minister Ibrahim al-Jaafari.
Iraq "will have a critical role in this effort to have a global coalition to begin to degrade and ultimately defeat" the ISIL, said the American official.
Earlier, media reports said that Kerry is set to arrive in the Persian Gulf on Wednesday to help build a broad coalition against the Takfiri terror group.