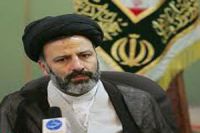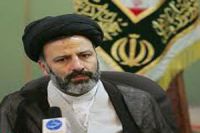 Iran's Deputy of Judiciary Chief, Seyed Ebrahim Raeesi called Muslims' presence in political and economic arena as the key to victory against the enemies' intrigue.
According to IRIB World Service, Raeesi noted, "These days, Takfiri Salafis are bowing head in front of the hegemonic system especially the US. They have become the plaything of the enemies and want to sully the image of Islam in the world."
This Judiciary official, who has travelled to South Africa, participated in the Friday prayers of Johannesburg Islamic Center and appreciated the authorities of this center for their Islamic activities for two decades.
Raeesi also paid a visit to Jame'at-ul- Mustafa Center in the city of Soweto, 40km from Johannesburg which teaches Islamic topics to the young students.
The Iranian official has travelled to South Africa to evaluate the cultural and religious capacities of this country as well as promote cultural ties and meet and confer with the prominent and effective figures of the said fields.