Syria
Salafist Movement Confirms 77 Jordanian Nationals Killed in Syria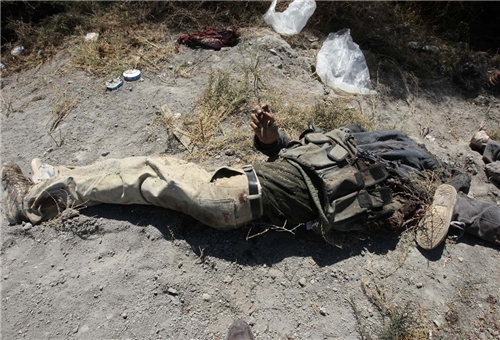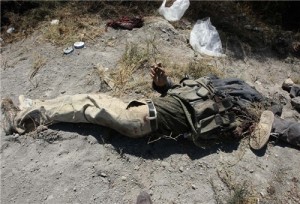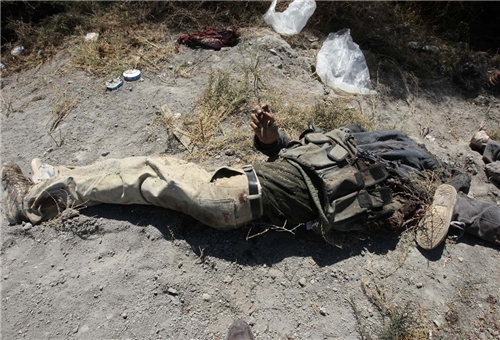 Jordan's Salafist movement confirmed that tens of Jordanian nationals fighting for the Al-Qaeda-linked terrorist groups in Syria have been killed so far.
"Since the beginning of the Syrian crisis in March 2011, 77 Jordanian militants have been recorded as killed in Syria," the lawyer of Jordan's Salafi movement, Mousa Al-Abd, told Al-Youm Al-Sabe news website.
He underlined that Jordan's Salafi fighters fought under the banner of the Al-Nusra Front in Syria.
"There are at least 1,500 Jordanian nationals fighting in Syria and most of them are members of the Al-Nusra Front and the Islamic State of Iraq and the Levant (ISIL)," Al-Abd said.
Mohammad Al-Shebli, a leader of Salafi Jihadi movement known as Abu Sayyaf had previously told Anatolia news agency that over 100 Jordanians have been killed in Syria.
The UK-based IHS Jane's Intelligence Review has recently announced that there are more than 6,000 Jordanians fighting in Syria.
IHS Jane's Intelligence Review said that more than 285 Jordanians have been killed so far while the fate of more than 120 of them is still unknown.
The Jordanian officials have arrested tens of Salafists before they managed to cross the border into Syria.
Jordan and Syria have 375 kilometers common border and the Salafists cross into Syria despite tight security measures.
The West and Damascus both state that large numbers of foreign nationals, including Jordanians, have entered Syria to fight alongside anti-government militants.
Syria has been gripped by a deadly unrest since March 2011.
The United Nations says more than 100,000 people have been killed and a total of 7.8 million others displaced since the outbreak of the violence.
According to reports, western powers and their regional allies — especially Qatar, Saudi Arabia, and Turkey — are supporting the militants operating inside Syria.