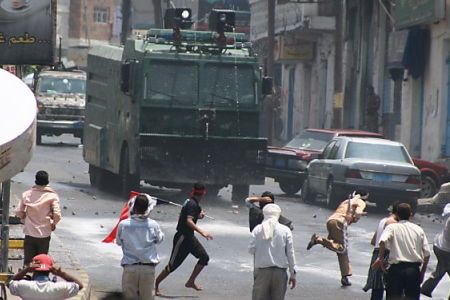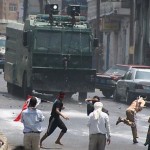 Military forces loyal to US-backed Yemen's Saleh have killed two civilians and injured several others in the southern city of Taizz, medics and witnesses say.
Medical sources said on Saturday that the casualties came after pro-Saleh forces attacked the office of an opposition party in the al-Hasab neighborhood of Taizz overnight.
"Two members from the opposition Islamic Islah (reform) Party were killed and several others injured, one of them was in critical condition, when a mortar shell hit the headquarters of the Islah Party," Xinhua quoted Sadiq al-Shuga'a, head of a field hospital set up by protesters in Taizz, as saying.
Witnesses also reported clashes between the rival forces late Friday in the al-Hasab neighborhood.
Taiz, about 200 kilometers south of the capital Sana'a, has been a focal point of anti-Saleh protests, and regime forces have attacked the city a number of times in the recent months.
Hundreds of thousands of people have turned out for regular demonstrations in Yemen's major cities since January, calling for an end to corruption and unemployment and demanding the ouster of Ali Abdullah Saleh, who took office in 1978.
Since the revolution began in Yemen, hundreds of pro-democracy protesters have been killed and thousands more wounded by forces loyal to Saudi and US-backed Saleh.