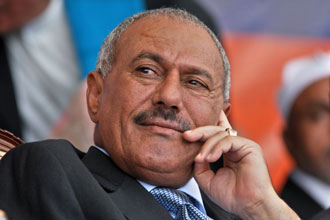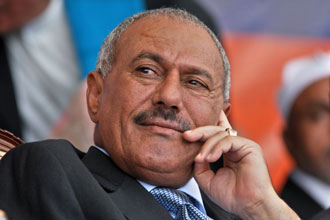 Yemen President Ali Abdullah Saleh will not return to his country, France Press quoted a Saudi Arabian source as saying Friday.
Saleh has left his country two weeks ago for getting treatment in a hospital in the Saudi Capital Riyadh, after he got injured in a bomb explosion that targeted the Presidential Palace mosque in Sanaa.
"President Saleh will not return to Yemen… his current location is not specified yet", the source said, indicating the possibility that he might leave Saudi Arabia soon.