Syria
Salehi: No Foriegn Version Will Be Forced in Syria Solution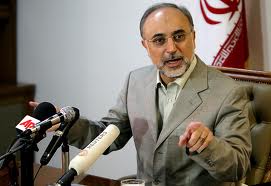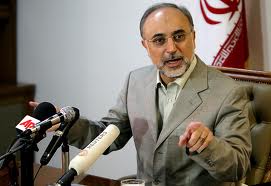 Iranian Foreign Minister Ali Akbar Salehi stressed that the solution for the ongoing Syria crisis would not be a foriegn one.
Talking to press following a cabinet meeting on Wednesday, Salehi said that Iran has been taking careful measures to ensure the ongoing turmoil in Syria, stressing the crisis will be resolved through a Syria-Syria solution, Mehr news agency reported.
He said a meeting among the foreign ambassadors in Iran has been arranged in order to discuss Tehran's six-point plan for Syria.
"Our plan is comprehensive and takes into consideration all aspects of the issue," the Iranian foreign minister added.
On December 16, Iran unveiled the details of a six-point plan to resolve the ongoing crisis in Syria, which calls for an immediate end to all violent and armed acts.
He also said that Iran's proposal was similar to international envoy Lakhdar Brahimi's one.
"In the frame work of this plan, other sub-plans are workable, Brahimi's visit to Syria being among them, since we have given him the plan as proposal before," the Iranian FM noted.
" Currently, we are negotiating with Brahimi, Egypt, Turkey, Indonesia, Pakistan, and other countries with an interest in the Syrian issue to implement the proposal," he said.
Salehi admitted that the implementation of the plan was difficult, but he believed that Islamic Republic of Iran was acting in a way that parties to solution were Syrian-Syrian, and no other foreign version would be forced on solution.
"Foreigners should better know this," he said.
"The west now sees itself with extremism in Syria which commits heinous crimes. Of course, everybody knows well who supports the extremism," he added.