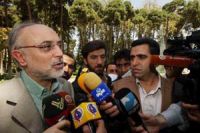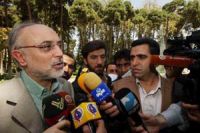 Iran's Foreign Minister Ali Akbar Salehi said he is waiting for the response of the Egyptian government to visit Gaza.
Salehi made the remarks while talking to IRNA on Wednesday at the sideline of a ceremony during which Basij members of Presidential Office met with President Mahmoud Ahmadinejad.
He explained that since the Rafah border point was the only available crossing into the Gaza Strip, Tehran has been waiting for the Cairo response before visiting the area.
As for the date of his visit to Gaza, Salehi said he has discussed the issue with his Egyptian counterpart both on phone and during the recent D-8 meeting in Pakistan.
He said his ministry was still awaiting the response of Egypt's Foreign Ministry.